Peridot Court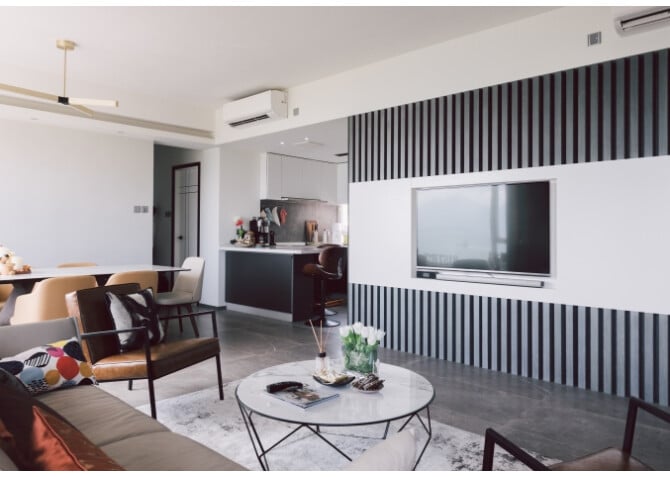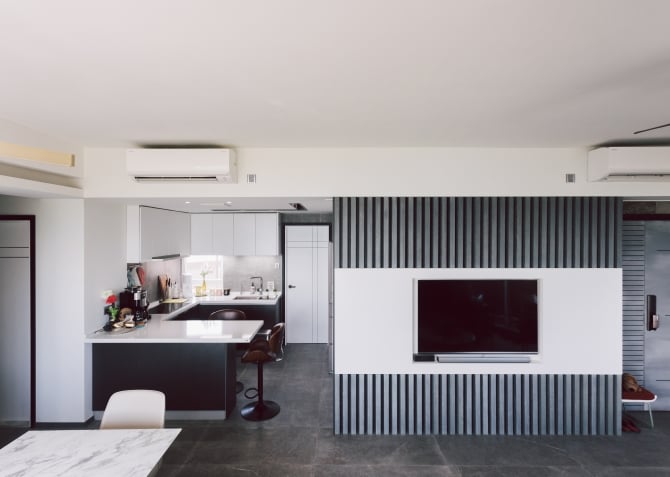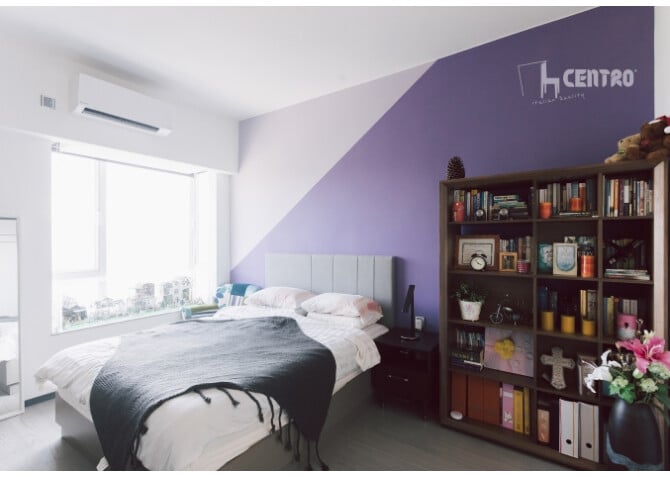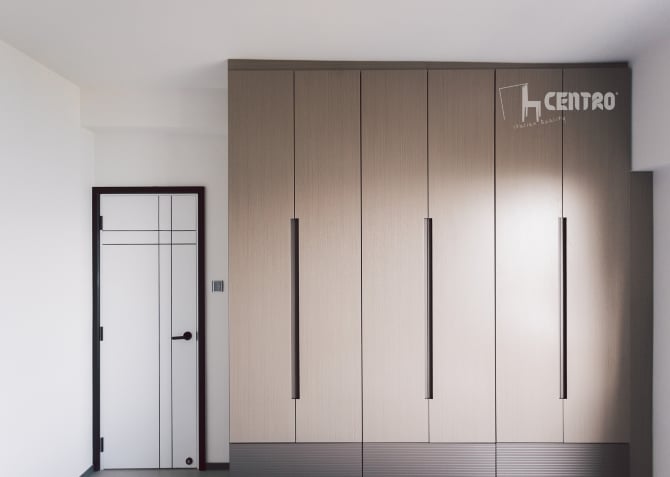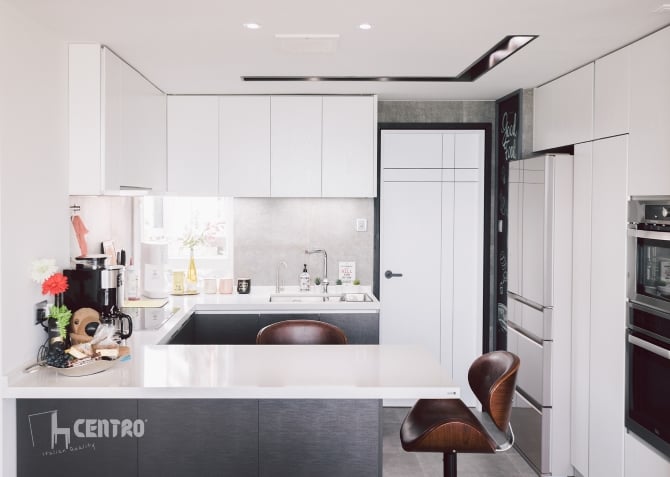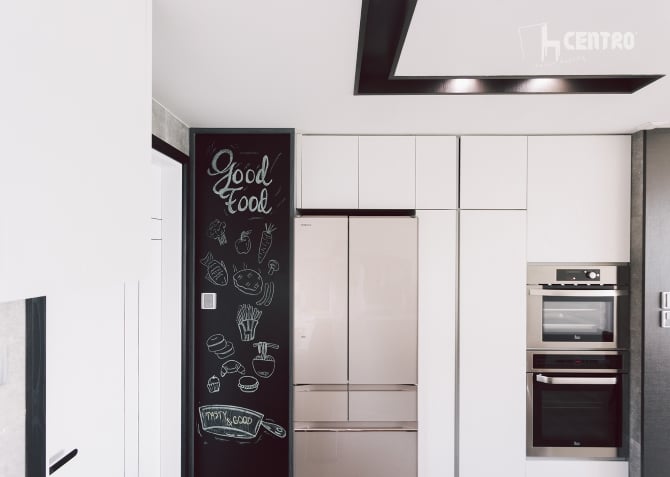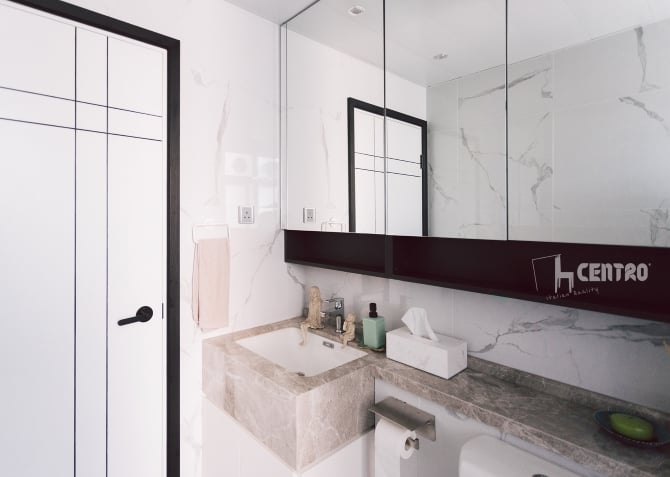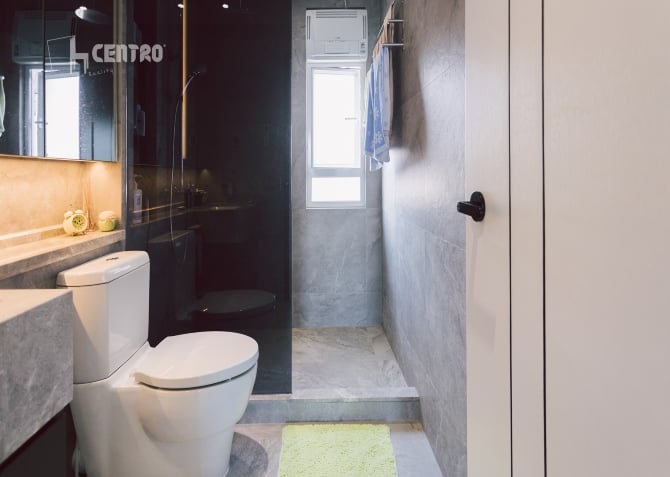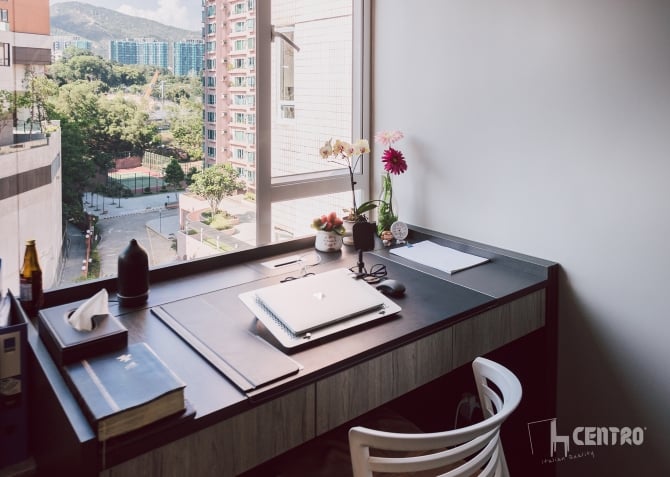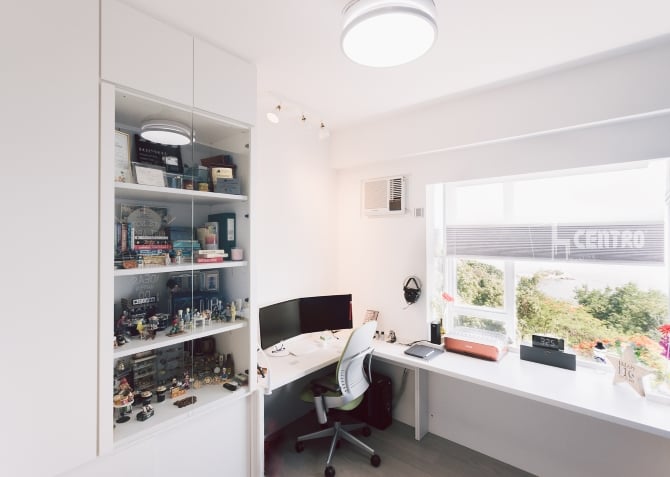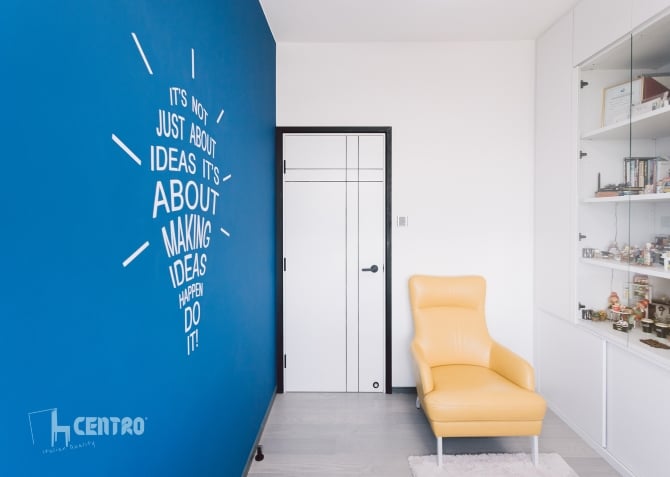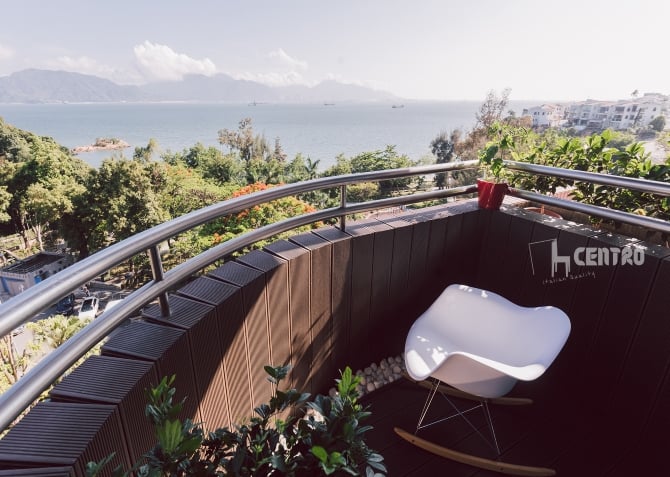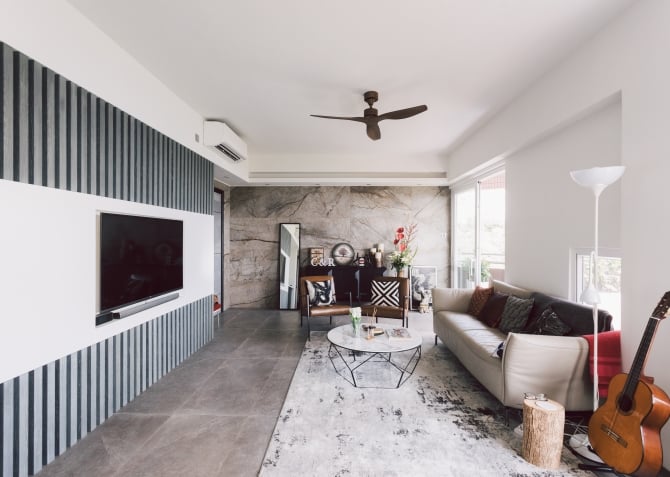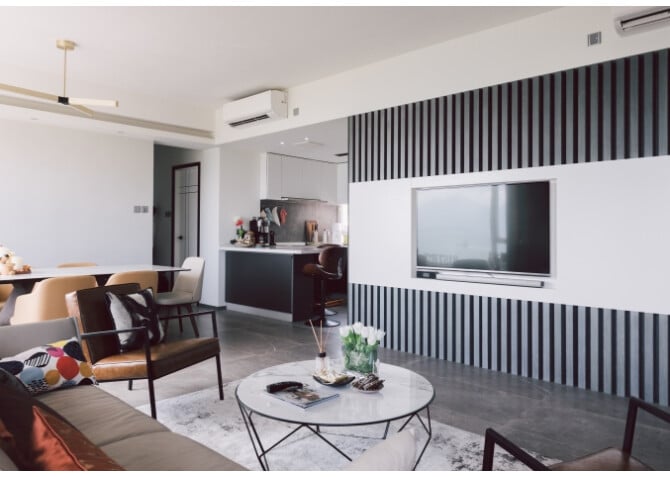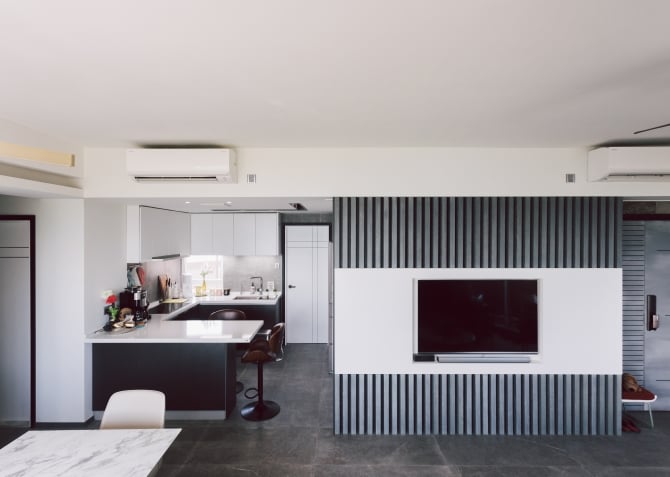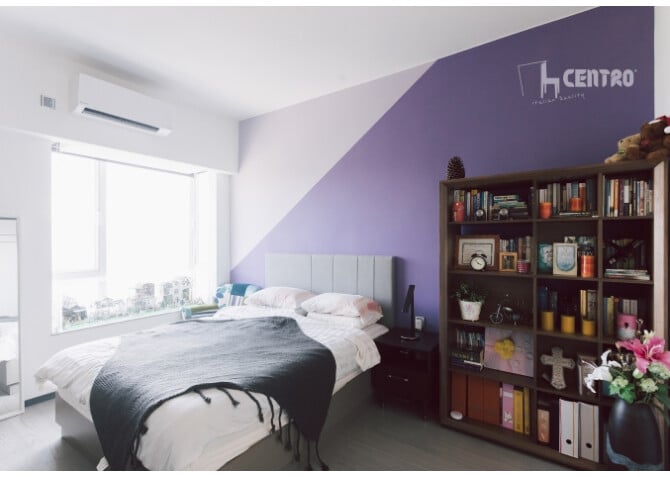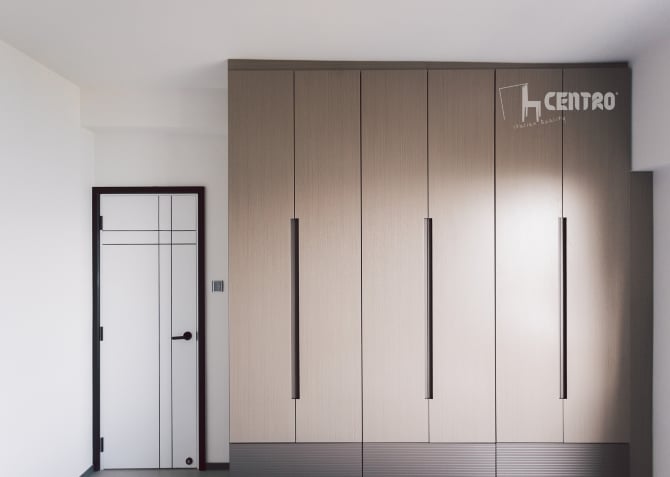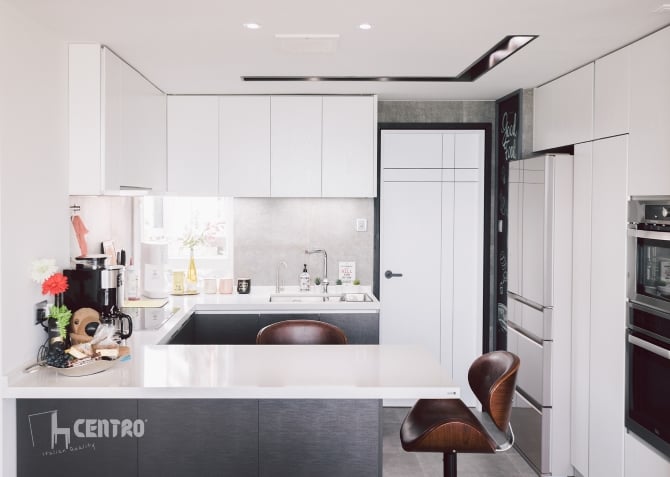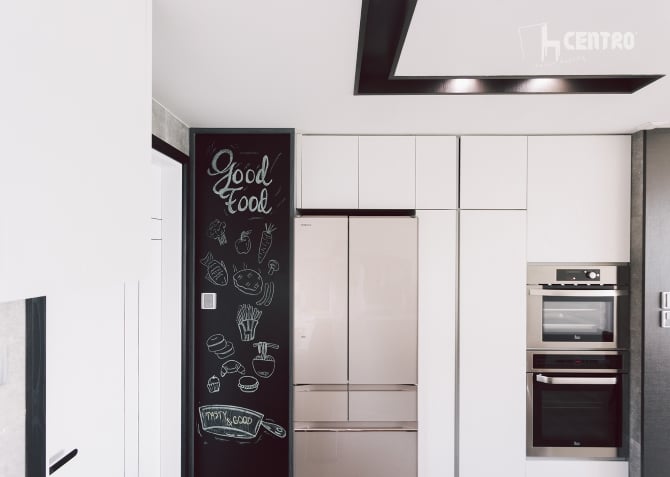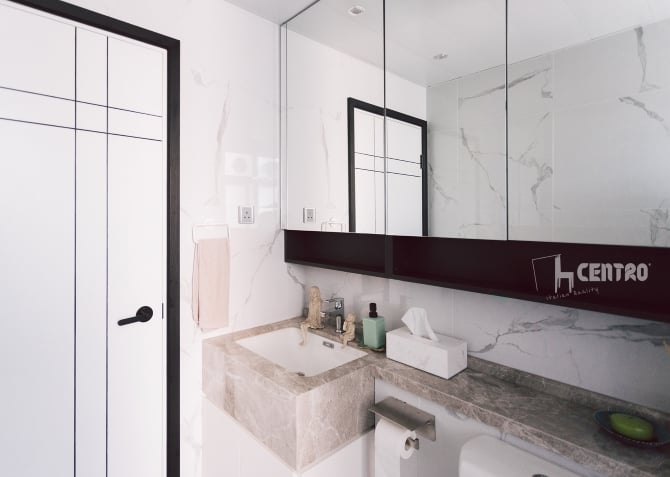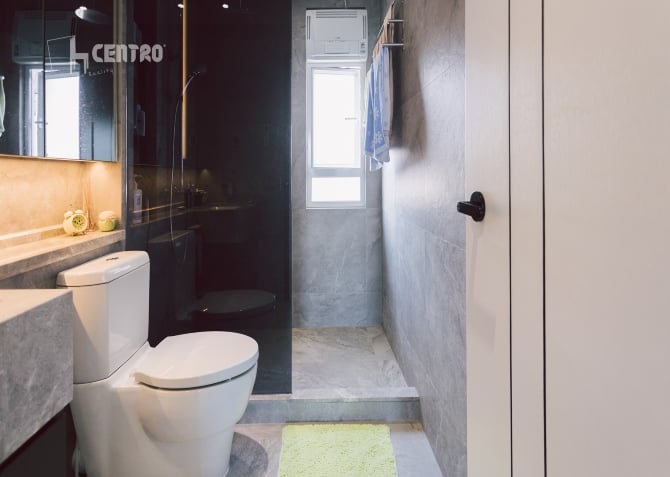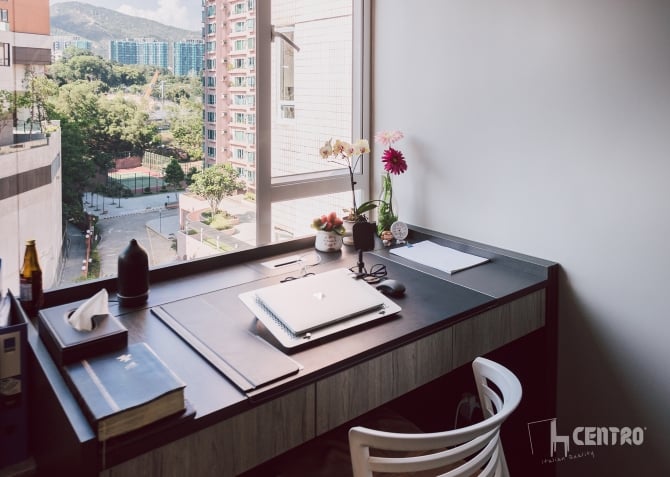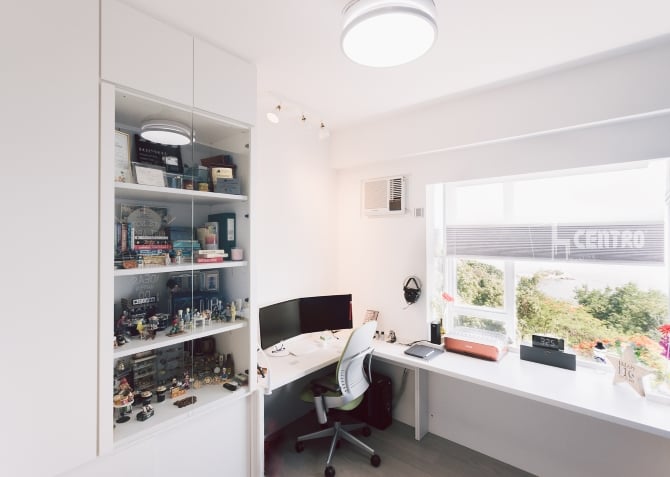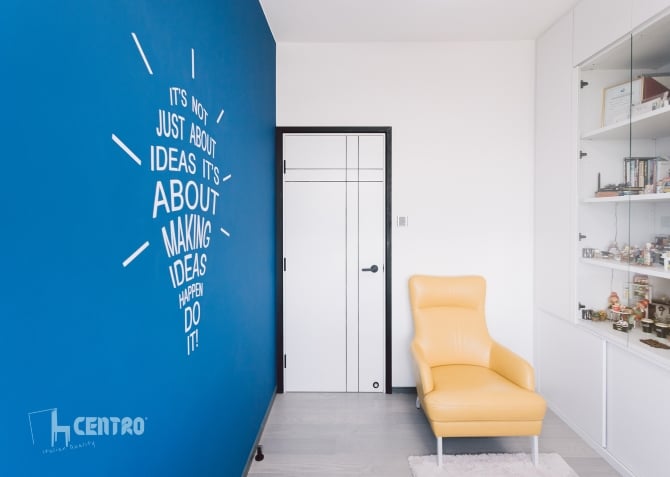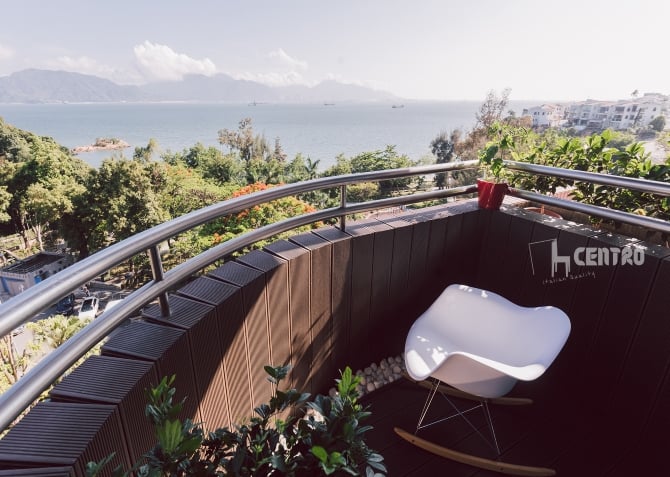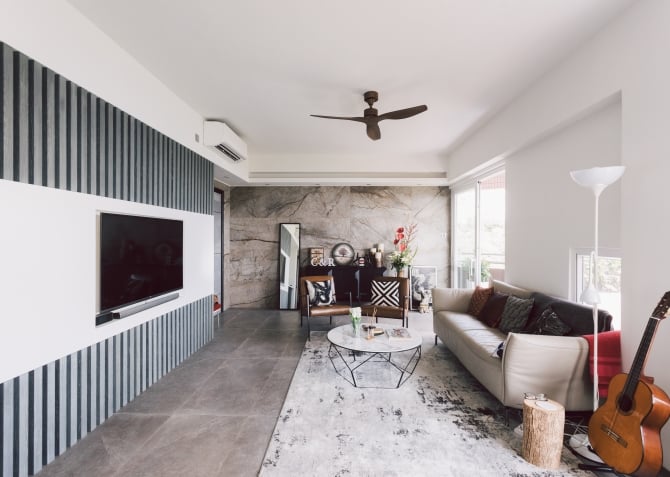 | | |
| --- | --- |
| District | Tuen Mun |
| Layout | 4 Bedroom |
| Size(sqf) | 1,143 |
| Project description | Interior design, Custom-made furniture, Renovation, Kitchen design |
Peridot Court Interior Design and Bespoke Furniture Showcase
Peridot Court with beautiful views of the coastal scenery is located on the New Territories Gold Coast.
Design Concept


A retired couple purchased this property as an ideal home with a wish to find balance between storage and space requirements. From an aesthetic and refined point of view, decorative finishes emphasise the finely crafted details that compliment furniture imported from overseas.
The designer integrates the beauty of nature into a spacious layout with paving stones and wood elements to create harmony. With the underlying rhythm showing its charm, the TV feature wall's wooden slats and floor/skirting boards fine European tiles, combine to form a sense of depth. Considering traffic flow and effective use of space, the designer demolished the wall between the living room and kitchen to open up the area. The stone slab table is lined with exquisite chandeliers forming a social area near bar table. Kitchen equipped with handy accessories (including heavy duty pull-out baskets) offer ease of access. The chalkboard's artistic inlay revealed the homeowner's talents and presented a place for menu planning.
The pattern on the bedroom door cleverly interprets the owner's christian beliefs with the symbol of a cross. The guest/prayer room utilise space with full-height cabinets. The windowsill desk faces the verdant garden; a quiet place to read and cultivate the body and mind. To meet diverse storage needs, the study room has a tall display cabinet with glass door design that provides an uncluttered feel. The master bedroom adopts homeowner's preferred colour scheme to bring out visual interest. The bed frame is equipped with a pneumatic lift mechanism for convenient storage of quilts and bedding. The wardrobe is equipped with adjustable shelves and the inner cabinet sanded for greater visual presentation. The meticulous craftsmanship brings together the noble qualities of this property.