Effective communication is an essential component of renovation projects. We identify customer needs, storage requirements, number of residents etc., to help select the perfect elements for you and your family. Our designer will escort you to our spacious ('real-life' scenario) 10,000sqf gallery showcasing a vast range of design portfolios and building materials. Upon signing the contract, our survey officer arranges site measurements and the designer prepares the plan. This enables important consideration of ideas and perspectives for the renovations final appearance.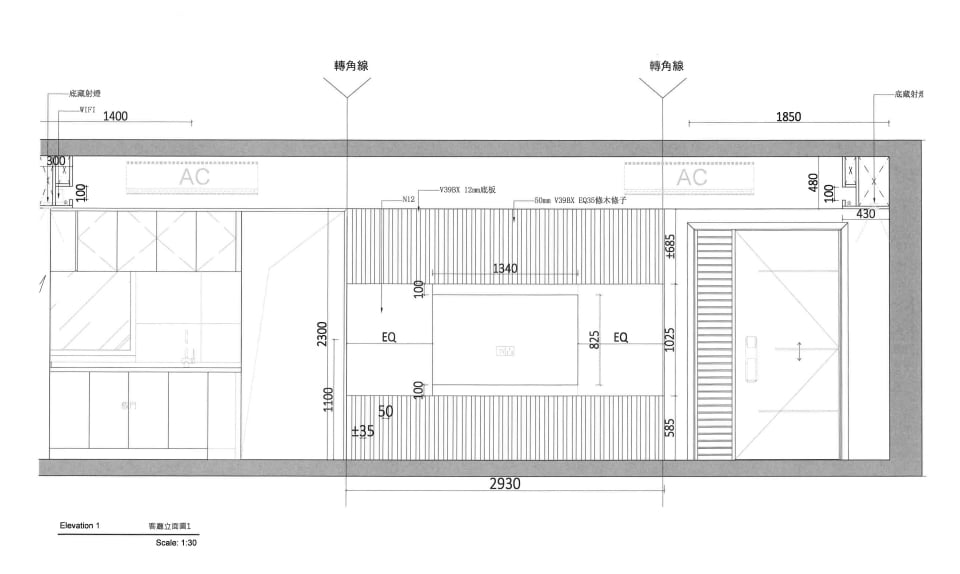 Floor Plan
We provide a detailed floor plan specifying layout, fittings and finishes - model numbers, etc. (Each document signed by the client)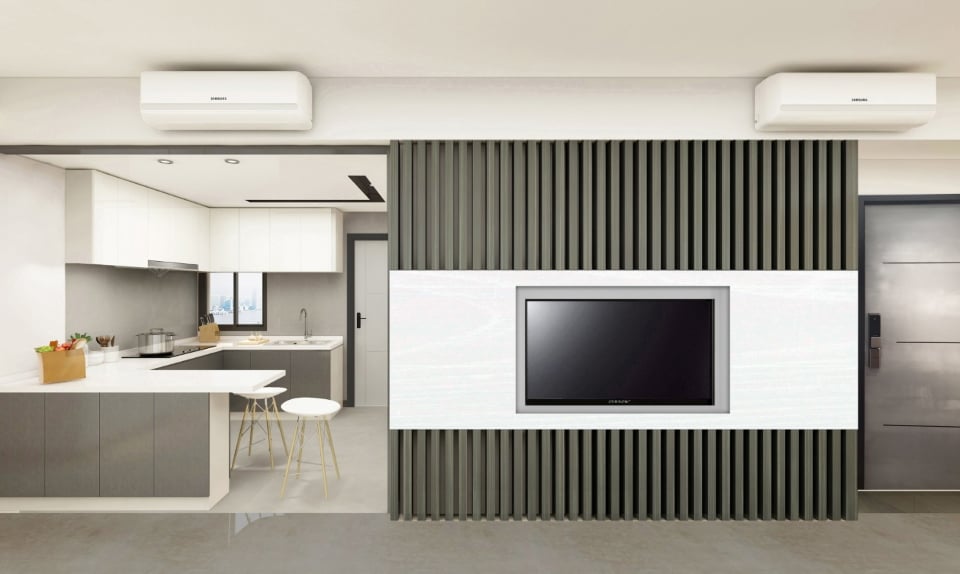 3D Renderings
After the floor plan is signed; the designer will follow with 3D rendering images of the proposed layout, colour scheme and lighting effects, etc.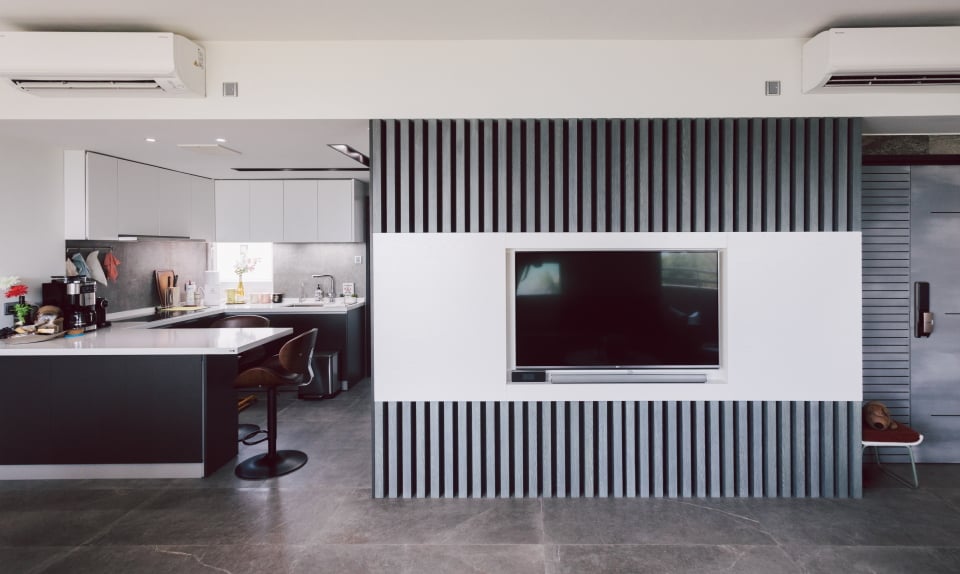 From Design to Completion
To provide customers with a 'one-stop' design experience, we strictly select suppliers with the highest level of service support, product quality and prompt delivery. Customers can provide their own furnishing materials… but advised to be aware of quality issues and colour difference that may differ from the plan. When the work is completed, a CENTRO project coordinator will inspect the project with the customer.
One-stop Interior Design
Services include interior painting - colour matching - feature wall design - false ceiling - light trough - wooden floor or tile laying - roof renovation - electrical conduit and light switches. Variety of furnishing materials designed to create distinct personal preference visual effect. In addition to interior facelifts, skilled designers assist with custom furniture space planning.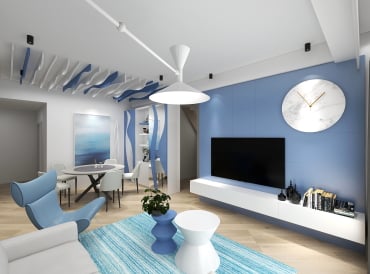 Living Room
Whether you are entertaining friends or enjoying happy hour at home, beautiful custom-made furniture will transform your living room into a warm place of hospitality.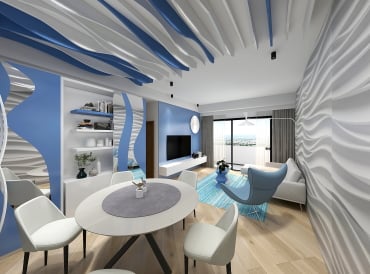 Dining Room
Together with magnificent dining room furniture, celebrate birthday parties, family meals and romantic candlelight dinners around the family table for life long memories.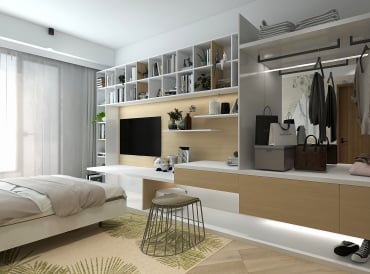 Master Bedroom
The master bedroom can offer more than just a place to sleep. Personalised design can create the perfect atmosphere to simply relax, rejuvenate and enjoy just being!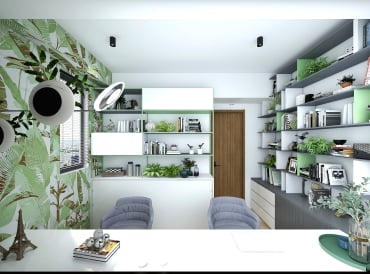 Study / Home Office
In addition to bookshelves and desk designs, we have styled modular storage cabinets, open shelving and window sill bookshelves, etc., for the demands of limited space living.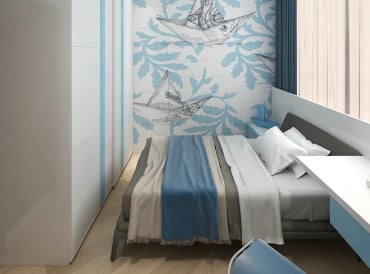 Bedroom
Good quality sleep is not only about refreshing body and mind! Having suitable bedding is the first step in creating a harmonious retreat.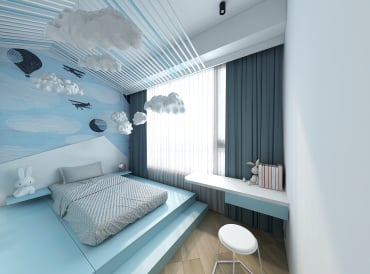 Children's Room
Transforming your child's room into a thoughtful 'little' wonderland; fosters creativity and interests in your kids. Practical storage space, playroom or parent-child reading room (with near zero formaldehyde E0 board core furniture) creates a safe and healthy environment.