Original Design Furniture
CENTRO philosophy… adapt to rapid change and ongoing attention to product improvement. Whether it's a complete home renovation or custom made furniture, CENTRO breaks the boundary. With an eye for design and insights into daily life, we build environments where 'creativity meets living'.
Dining Table & Chair
Whether it's a birthday party, family meal or a romantic candlelight dinner for two, celebrating togetherness around the family table leave lifelong memories. Designed to give a modern timeless look, the durable frame ensemble is constructed with customer optioned high-end textured finishes.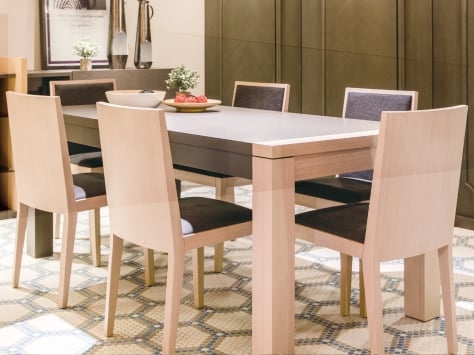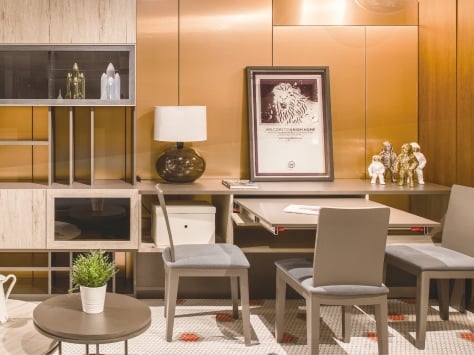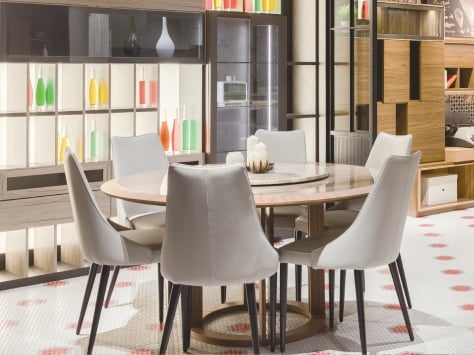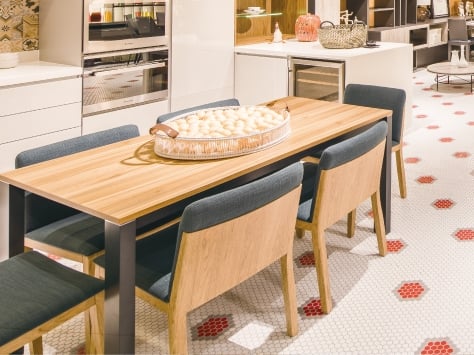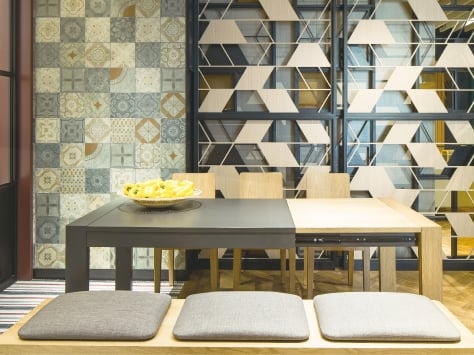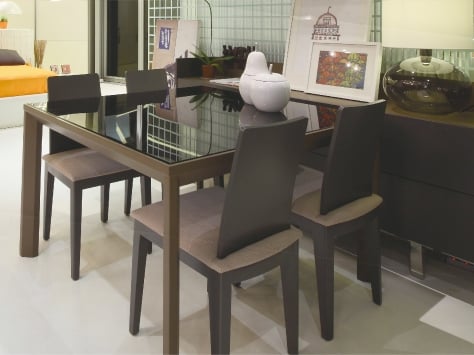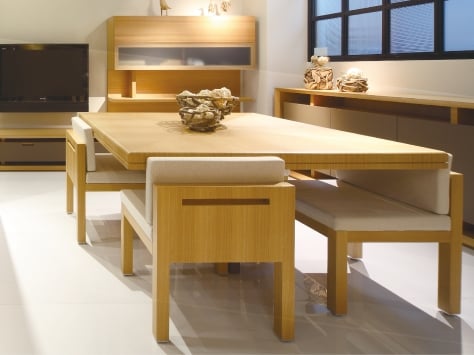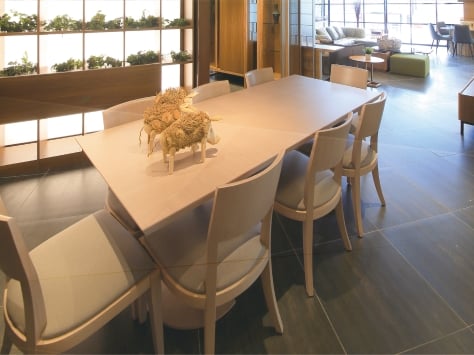 AUNTIE WINNIE Extendable Dining Table
MILLENNIUM Extendable Dining Table
Dada Sofa
In the heritage tradition of italian craftsmanship, DaDa sofa is a sub-brand of CENTRO. Our exquisite custom-made sofa consists of first-class carbon steel wire and quality foam. Striking the perfect balance of rigidity and softness, the inclined seat conforms to the natural curve of the body.
Components
Sofa stitching consists of nine independent cords. To provide high durability; each tensile strength reaches 4.5KG rigidity.
Soft and delicate cowhide leather imported from Italy and Germany features great flexibility and stitching strength. Extremely durable with improved air permeability, flame retardance and resistance to colour fading.
High quality imported European birch plywood delivers extreme strength and durability.
在清潔皮革時,應總是在細小而不明顯處先行試驗。椅背、扶手與座面交接處縫隙可用吸塵器清潔塵埃 。污漬:使用乾淨白軟布以水與肥皂比例為10:1的溫和清潔液塗至微濕,輕輕擦拭後再用清水拭淨,風乾。油漬:使用白色乾布吸乾油漬區域,油漬應會很快消散。切勿用水擦拭油漬。其他污跡及溢漏痕跡:立即用具有吸附性的乾淨白布或海棉吸乾,如無法清除,則用溫開水輕輕清潔污痕,用乾淨毛巾吸乾後風乾。 禁止使用過於濕的抹布、硬物或酸、鹼性等化學物品接觸面料,以免影響表面品質和使用週期。
Click here to download Dada sofa catalog chevron_right
OWELLMAT Bedding & Accessories
Natural quality from Australia
Represented by CENTRO, the Australian brand Owellmat specialises in luxury bed accessories. Revolutionary premium mattress pocket coil framework affords the ultimate support for comfortable relaxed sleep.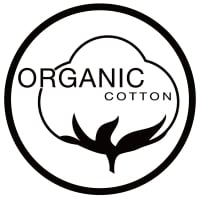 Organic Cotton Knitted Fabric Layer
Organic cotton knitted fabric conforms to ISO105-X 12:2001 and ASTM D4966-12E1 standard.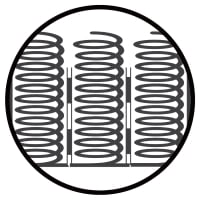 Owellmat Independent Pocket Springs
Independent pocket springs are made of high-strength (tough, elastic and durable) carbon-manganese steel wire.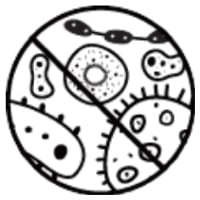 Antibacterial Mildew Resistant
The Belgian Fresche fabric antibacterial ASTM2149 and anti-fungal ASTM G21 tests show nil microbial growth or skin irritation.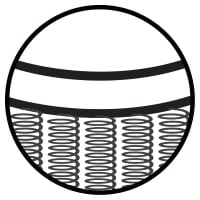 Adaptive Foam Padding
High quality foam padding provides flexible support and comfort. Foundation adopted from U.S. Flammability Standard.