CENTRO believes that every home can have a unique and personalised style. Whether it's newlywed decor, three or four-generation families - CENTRO is able to assist in creating ideal design furniture for your home renovation.
Project Categories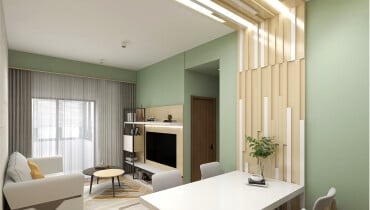 Nordic style decorations large frame with built-in diffuse lighting, blends indoors and outdoors to open up space.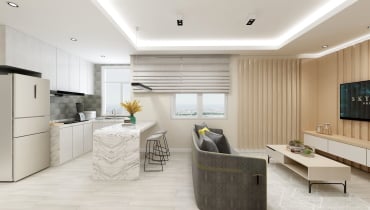 Modern Italian interior design in minimalist style combines elegant functionality with natural wood veneers, stone grain furniture, luxurious colour textures and patterns.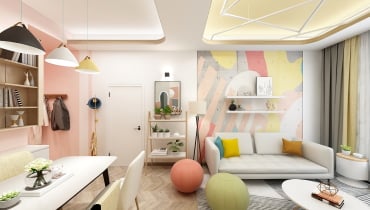 The parent-child theme makeover features bright cheerful colours filled with beautiful adorable designs and kids furniture. The hazard free construction creates a safe and healthy environment.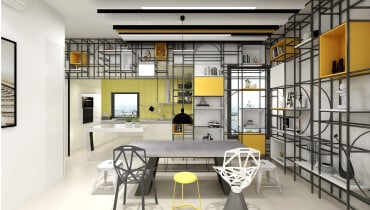 Combined with metal storage racks, Industrial decorative design with minimalist colour palette delivers a casual unrestrained style.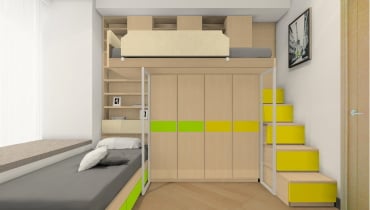 Riverpark bedroom adornment with loft beds and wardrobe, vertical setup offers the best space saving and storage solution.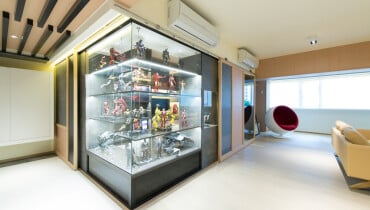 Floor-to-ceiling display shelves create a unique visual feature and fully maximise wall space.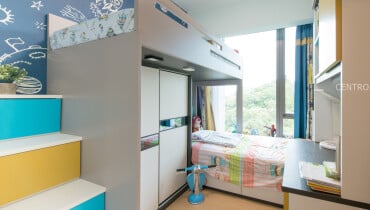 Custom-made loft beds with storage transform window sill space into uniquely designed sleeping area, wardrobe and stairs provide additional storage.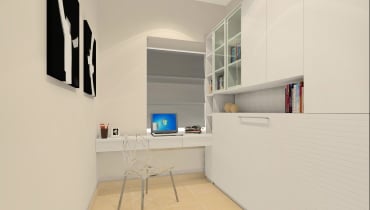 Coinciding with the minimalist lifestyle, the hidden 'Murray' bed provides living space flexibility.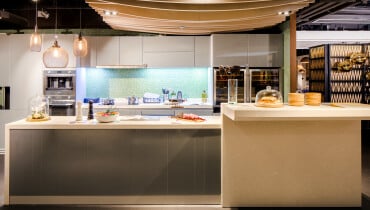 Brilliantly designed spacious open kitchen layout caters to various storage and space needs. Integrated kitchen appliances provide a sleek and tidy finish in your kitchen.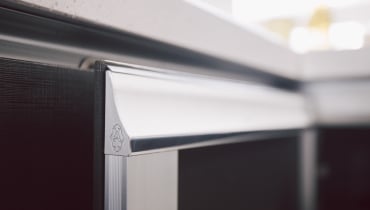 LA ATELIER kitchen cabinet features unique design aluminum alloy frame construction with finely polished surface. Engraved logo shows highest quality rating! Swing door is equipped with groove to prevent droplets falling into the cabinet. The slow speed soft close door achieves silent operation.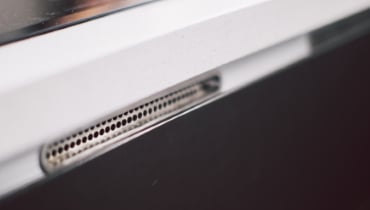 The high-end kitchen design provides vents for the stove; giving peace of mind by greatly reducing the risk of leakage and gas accumulation.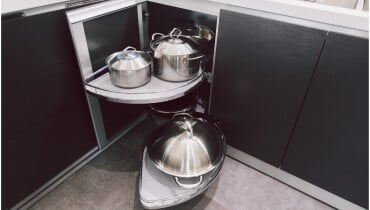 A variety of kitchen hardware accessories (corner pull-out basket, pull-out larder, pull-down rack, retractable table, spice rack and corner corousel, etc) are available to choose from. Practical and clever storage solutions make kitchens feel spacious and more manageable.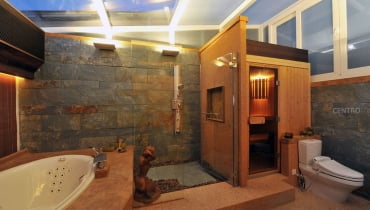 After a hard day's work, Indulge yourself in a jet spa or renew strength in a sauna.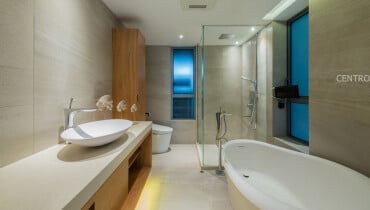 Palazzo luxury fittings make for an exceptional bathroom. Highlighting a luxurious lifestyle, ensuite equipped with rainfall (waterfall shower) with bathtub.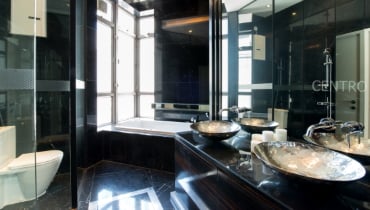 To accommodate morning rush hour, double sink vanities provide room for two people.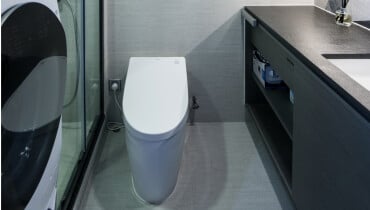 Integrated 'smart-toilet' can flush automatically, flip open its lid and close after use. It's also equipped with activated carbon deodorisation, providing instant warm water and air for drying. The nozzle automatically disinfects before and after use to reduce cross-infection.
Comparison Before and After Renovation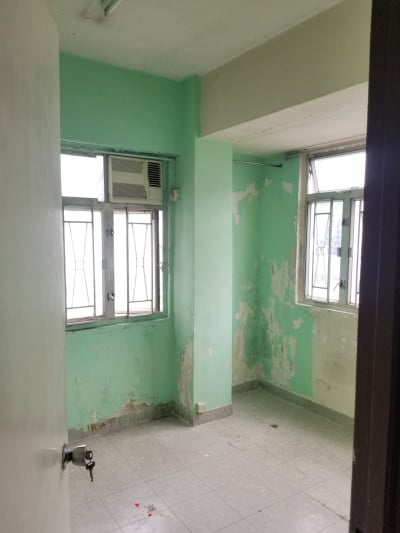 Before renovation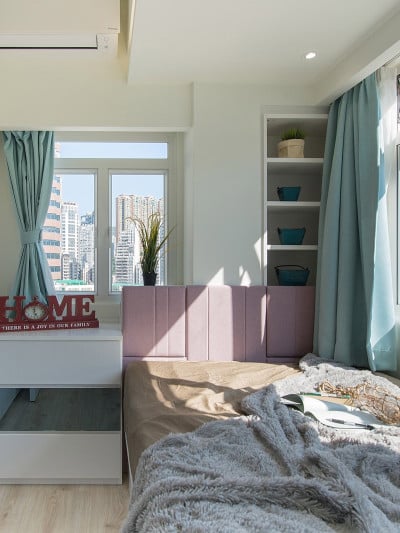 After renovation
Master Room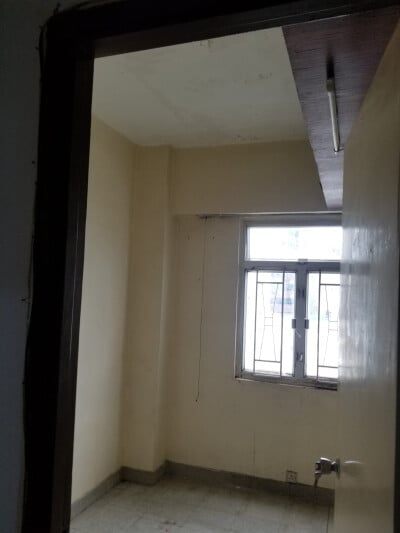 Before renovation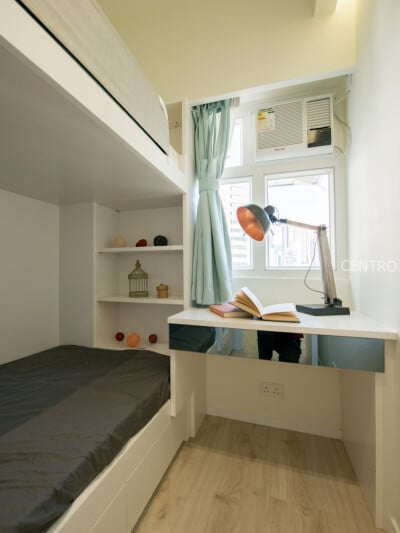 After renovation
Bedroom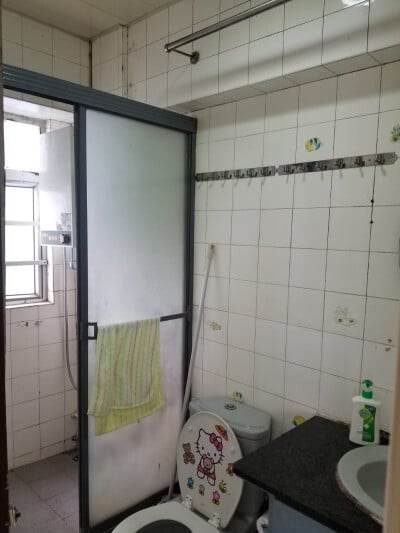 Before renovation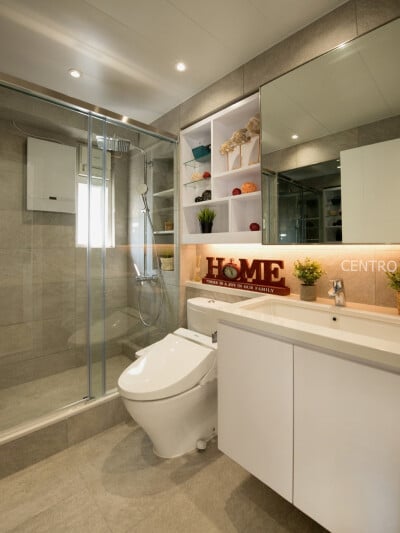 After renovation
Bathroom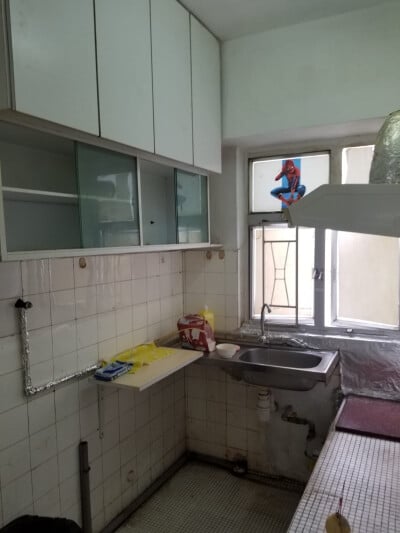 Before renovation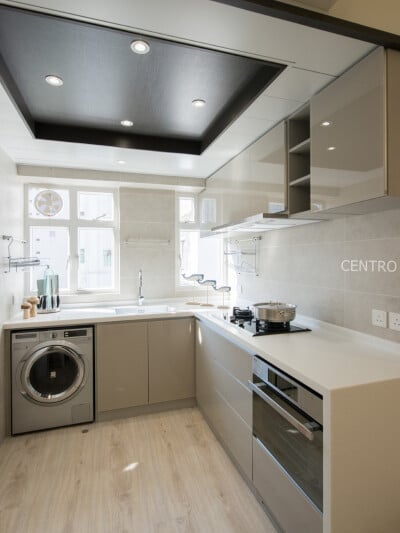 After renovation
Kitchen
Preparation of Plans
After the contract is signed, our survey officer will arrange a site measurementat the residence.
On completion of site measurement, designers will plan the preliminary floor proposal, furniture layout (if applicable) etc., and discuss design concepts. Upon reaching a consensus (through detailed settings and decorative planning) we proceed with selection of materials and colours. Kitchenware - lighting - doors - electrical appliances - sanitary ware - mattresses - wallpaper - fabric - leather - imitation stone - tiles and floorboards, etc.
Designer will prepare the floor plans, electrical and ceiling drawings, furniture designs (if applicable) and 3D renderings reflecting the latest trend.
The designer creates drafts to explain the construction process with the client. Upon finalising amendments, the plans are handed to the construction department. If there's unexpected issues during construction, the designer will notify client and provide a detailed brief until mutual agreement is reached.
CENTRO Provide Comprehensive Range of Planning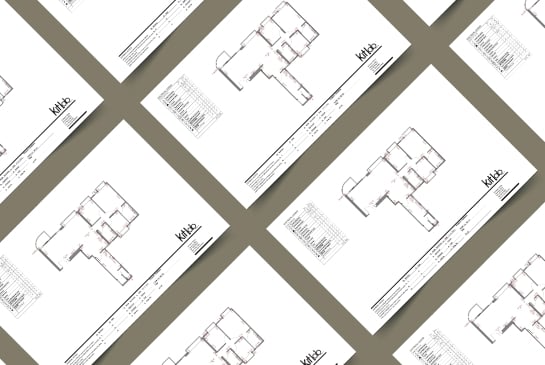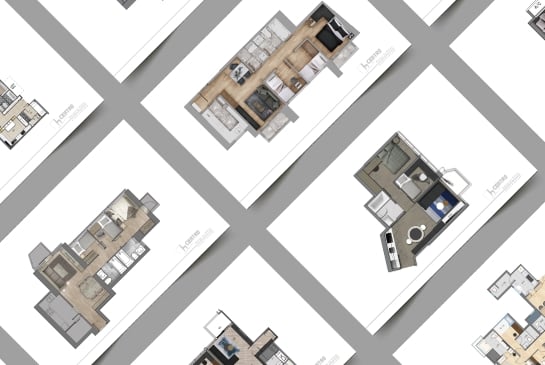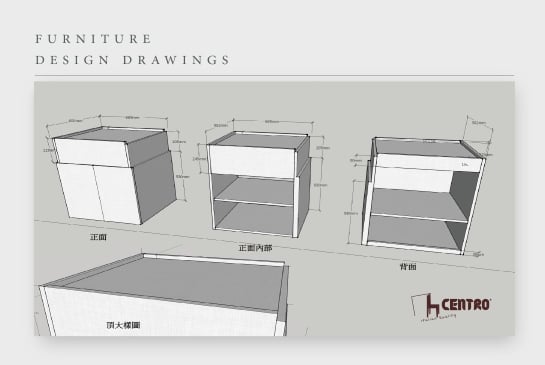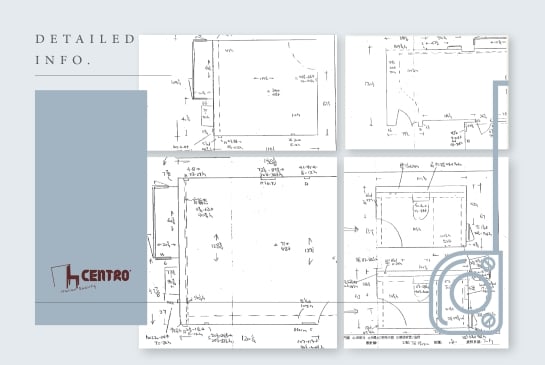 Integrated Project Team
CENTRO has a large project team for renovation and construction. Providing a thorough management service, they closely follow the progress of each project.


With thirty years experience in the industry, our team are well-versed in construction. Specialising in interior renovation and decorative design, spatial layout, old home improvement, electrical works, plumbing, furniture maintenance and structural repairs.
Project Designer
Designer is responsible for interior design, space planning, lighting effects, interior painting & colour matching, etc. The designer embraces client expectations; provides professional analysis and responds to all inquiries.
Construction Supervision
We monitor progress of each project through to completion. Our professional team hold Government-recognised qualifications for electrical licenses, safety cards, Minor Works Contractor permits and regularly conduct industrial safety training for employees. Supervisors participate in Construction Industry Training Board workshops, the Labour Department and other institutions to improve service and management proficiency.
Construction Team
Our field team includes a demolition division, electrical works, plumbing, plaster works, interior painting, carpentry, doors and windows, air-condition installation and cleaning, etc. The team hold Government-recognised qualifications and attend professional trainings on a regular basis.
Renovation Insurance removes the worry of renovating your home
For total peace of mind, Renovation Insurance provides all-encompassing protection for interior contract works, accidents/injury and property damage.
Construction Maintenance and Repair
We provide 6-month maintenance repair for construction projects. After final inspection sign-off, customers can contact us for any related concerns.