CENTRO Unique Product Feature (10+1)
Inheriting sophisticated craftsmanship, CENTRO's innovative "10 + 1" product feature has a proven positive effect. From aesthetic design, safety, health and environmental protection, this innovation achieves the perfect balance for enhanced family living.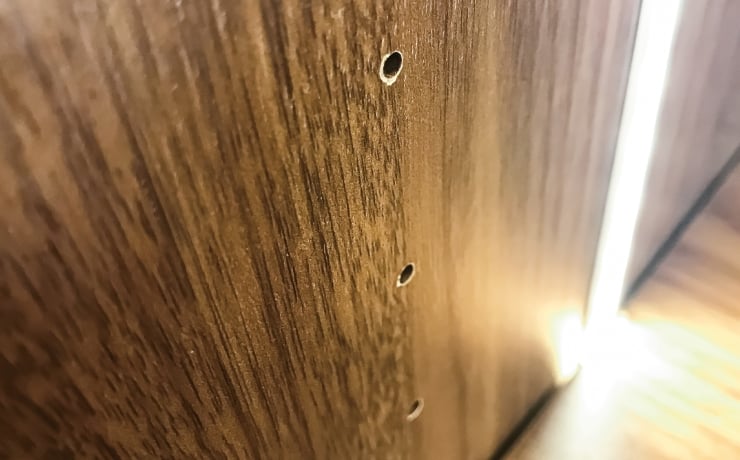 1. Precision Dowel Pin Alignment
Computerised alignment ensure precision shelf adjustment.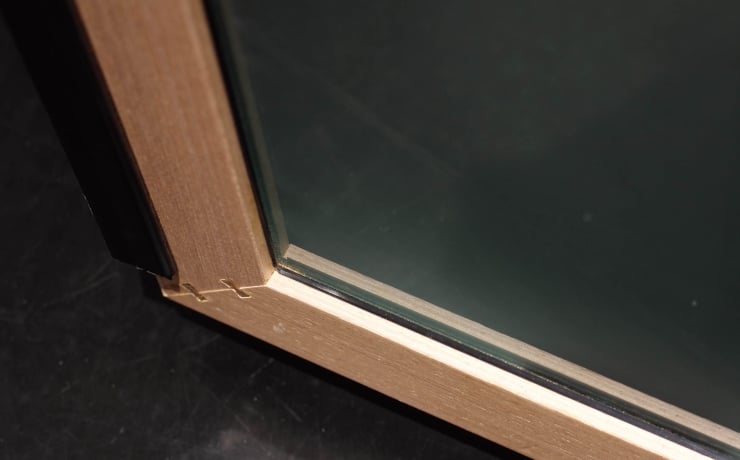 2. Tempered Safety Glass Door
Integrated shock resistant door frame gives greater durability. Delivering low formaldehyde emission, the aesthetic design reveals a contemporary twist.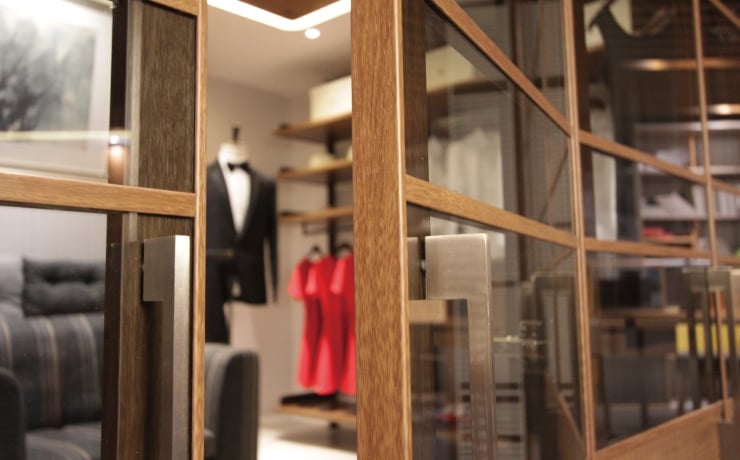 3. Italian Edge Bonding Technique
Full mechanical edge frame treatment with embedded alum' alloy avoids door deformity. The procedure greatly embodies overall strength for enhanced durability.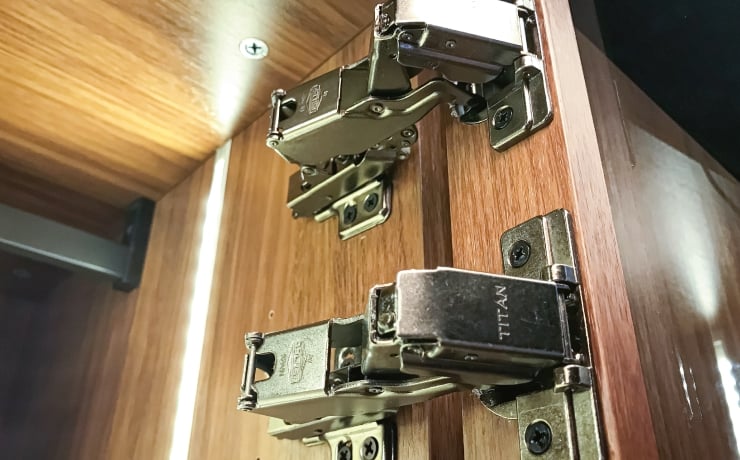 4. Heavy duty door hinges
Top positioned dual door hinges provide strong support and longevity.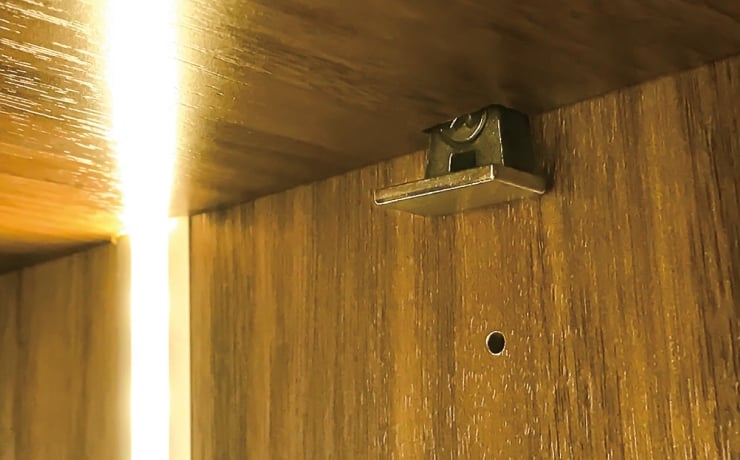 5. Unique dowel system
Unique dowel system prevent shelves from sliding outward.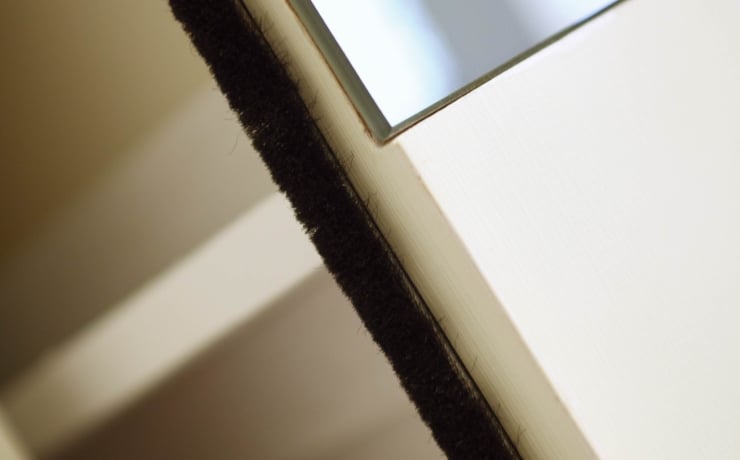 6. Dust resistant sliding door
Dust resistant sliding door with integrated noise reduction.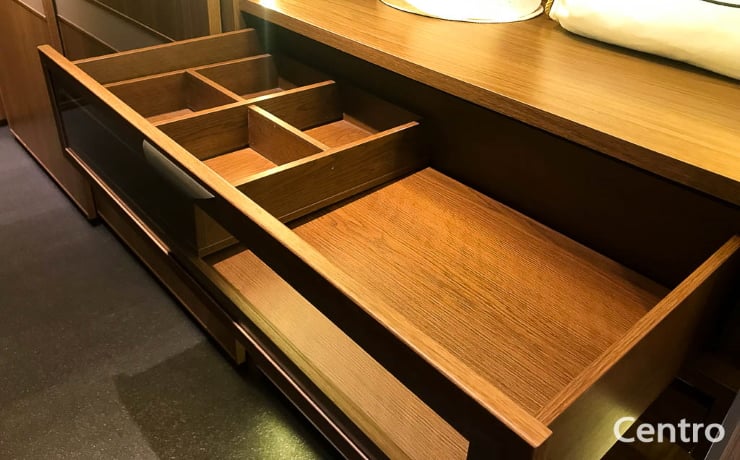 7. Inner cabinet surface enhancement
Smooth Inner cabinet surface gives attractive appearance.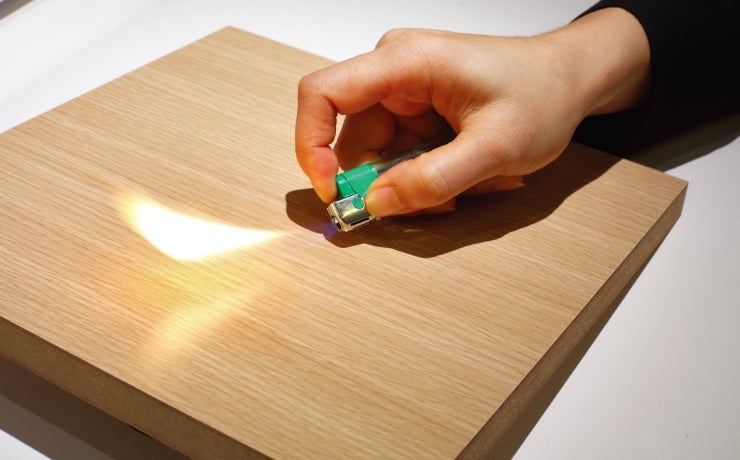 8. Heat resistant coating
A selective range of boards provide increased heat resistance.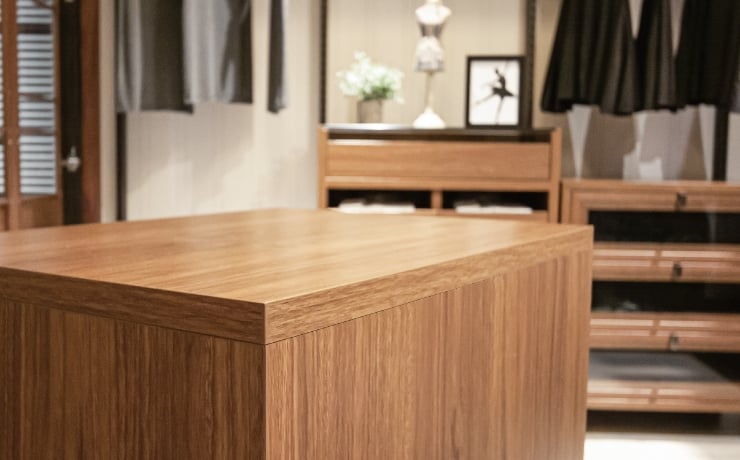 9. Moisture protection
Cabinet sides treatment against moisture formation.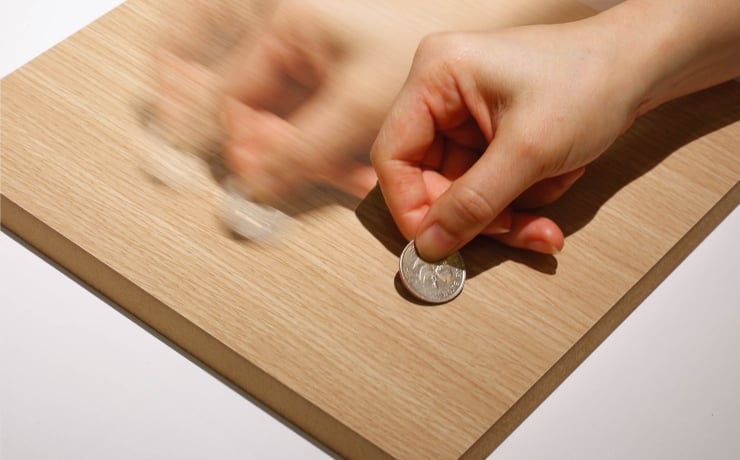 10. Scratch resistant coating
Our famous "N" Grading Board affords superior scratch resistance.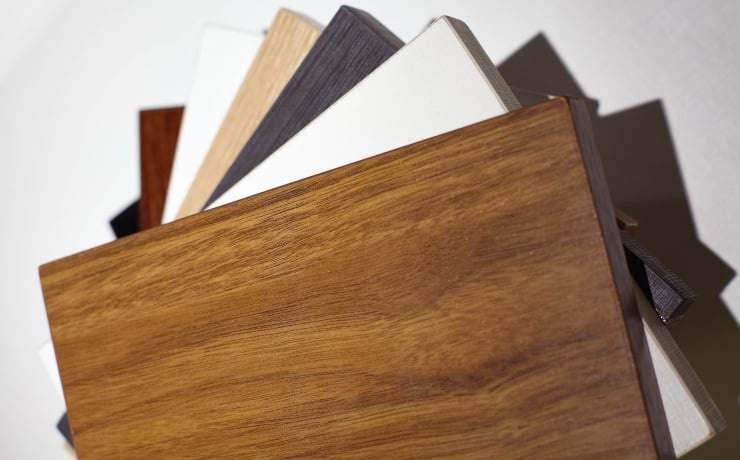 +1. Internationally acclaimed E0 board
Centro E0 Grade core boards are crafted to the highest international standards and have formaldehyde emissions lower than 0.5mg/L. The core board has also been awarded FSC forest management certification, a globally-recognized seal of approval for sustainability and quality. We ensure our products are safe, friendly to the environment, and of superior quality by limiting formaldehyde odors.
Furniture Accessories
Mastering design focus with an affinity for individual needs, our accessories offer eco-friendly, energy efficient solutions for convenience and enjoyment.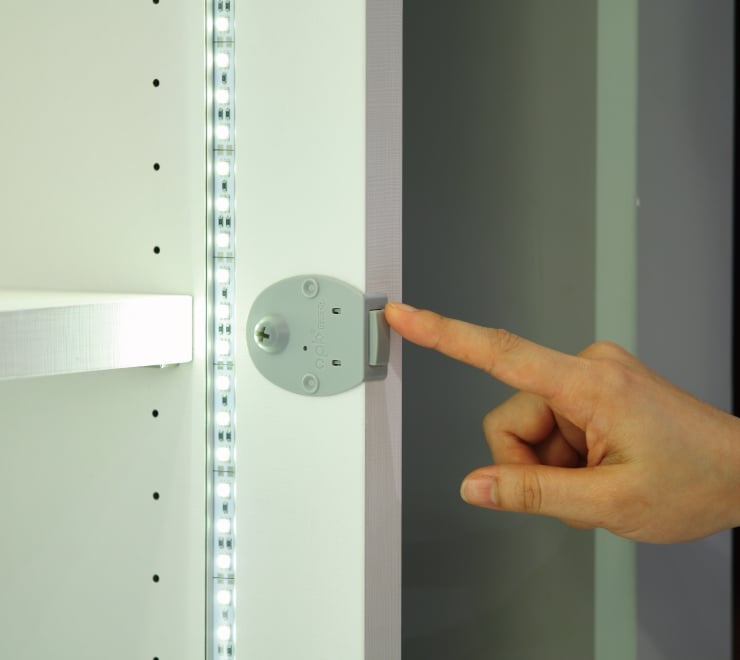 1. Touch Sensors
Durable energy-efficient soft-touch switches for cabinet drawers, overhead doors, sliding / folding doors etc. Smooth operation lessens furniture wear and tear.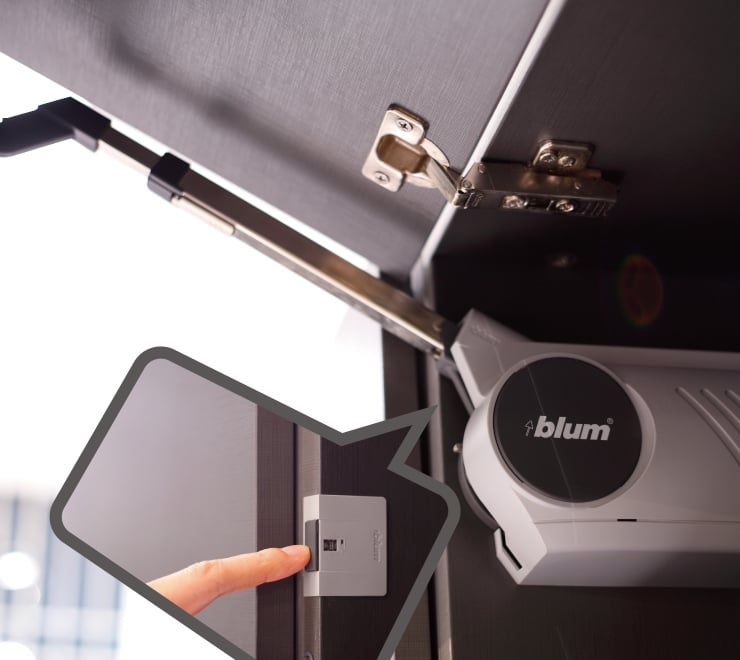 2. Electric Folding Door
Revolutionary "Fold-Up" mechanism provides quiet operation with the touch of a finger. If function interrupts, the system immediately deactivates as a safety precaution. In the event of power failure, the folding door operate manually.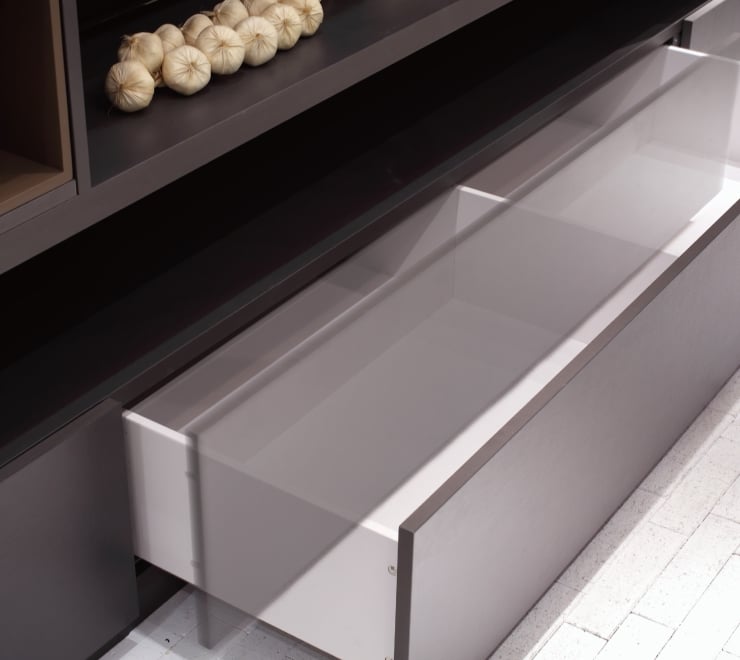 3. Electrical Drawer Slide
Full extension design delivers seamless, quiet motion and reliability with effortless single touch operation.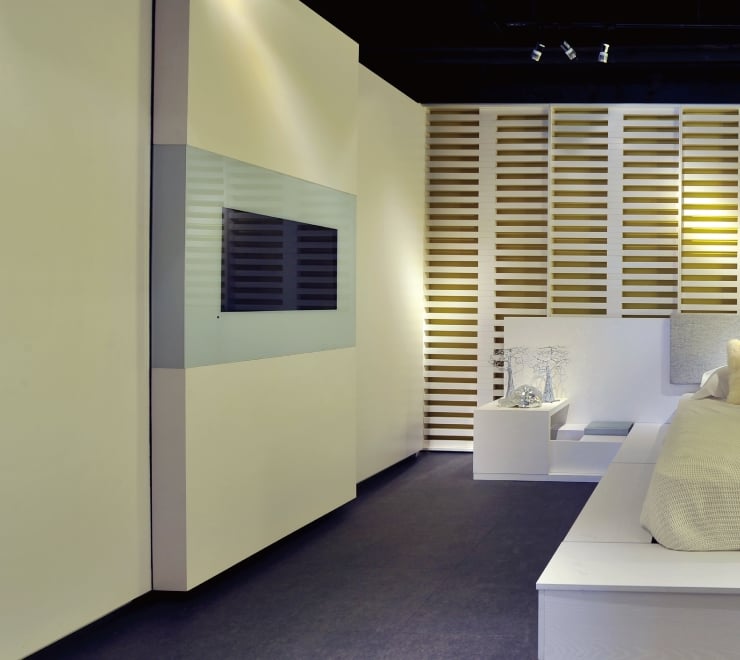 4. Sliding Door Wardrobe with TV
Sliding door wardrobe with built-in TV, concealed blacket and rail design providing a clean finished look, equipped with a remote control for easy operation.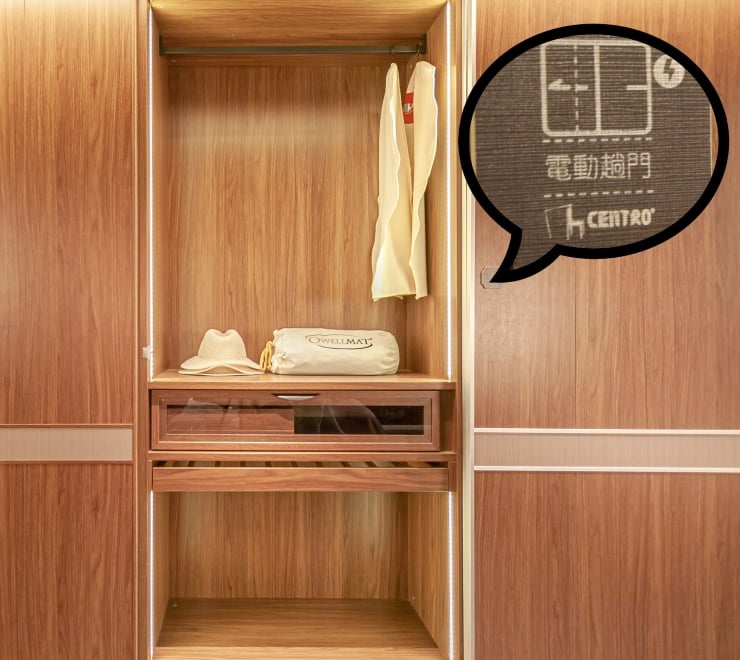 5. Electrical Closet Sliding Door
One touch sliding door with attractive sleek style design, equipped with a remote control for easy operation.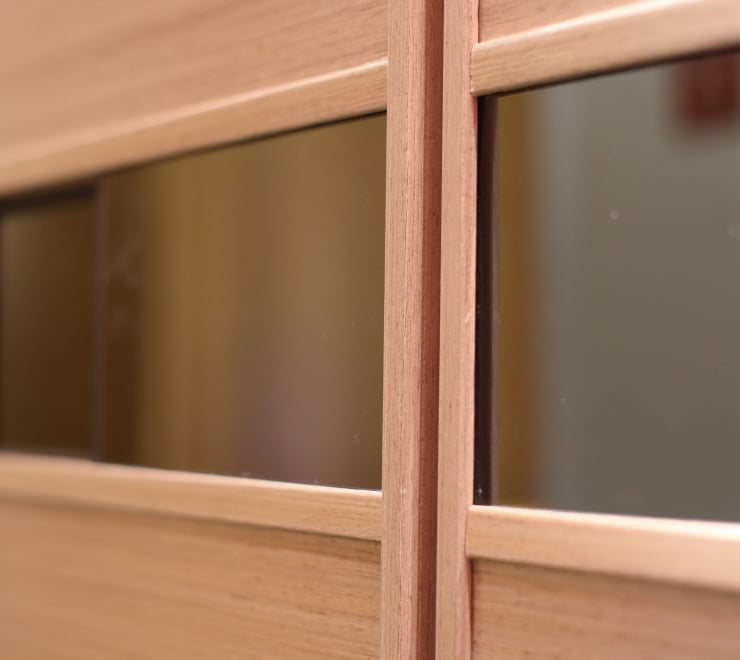 6. Sliding Closet Door
Intoducing the latest in sliding door design. The innovative soft-close door enhances closet space aesthetics.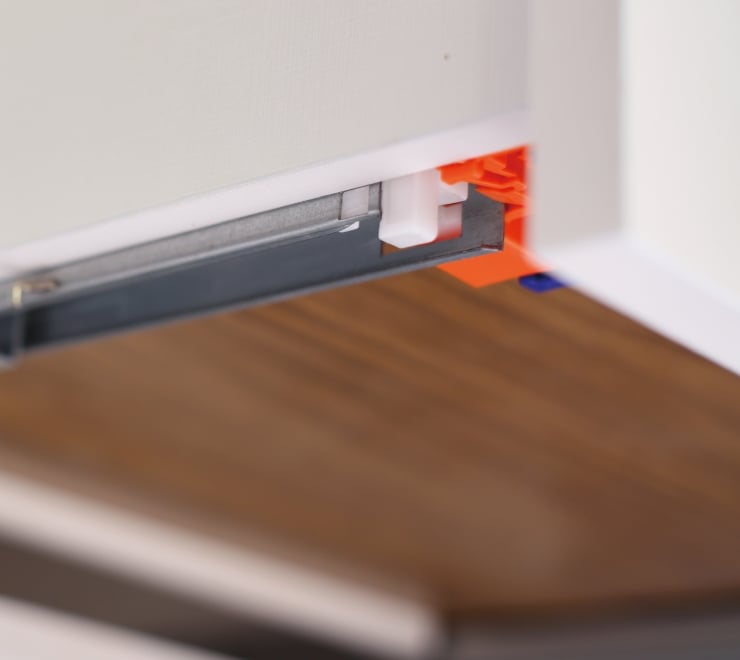 7. Concealed Drawer Slide
The three-section concealed drawer slide offers an elegant innovative solution. The high load-bearing capacity makes it ideal for everyday storage requirements.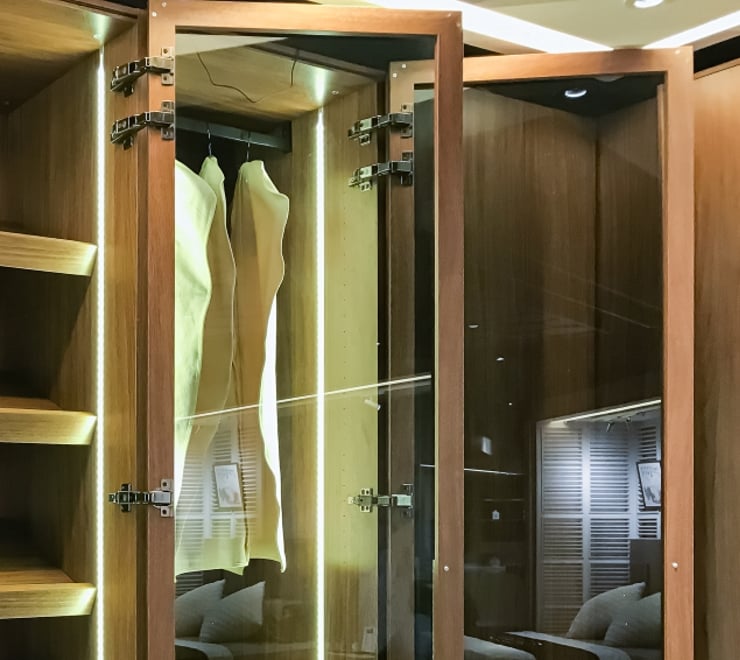 8. 165 Degree Full Extension Damper Hinge
Door hinges with integrated adjustable soft-close mechanism provide improved damping resistance and adjustment precision. The 165 degree wide angle anti-pinch feature boosts safety and service life.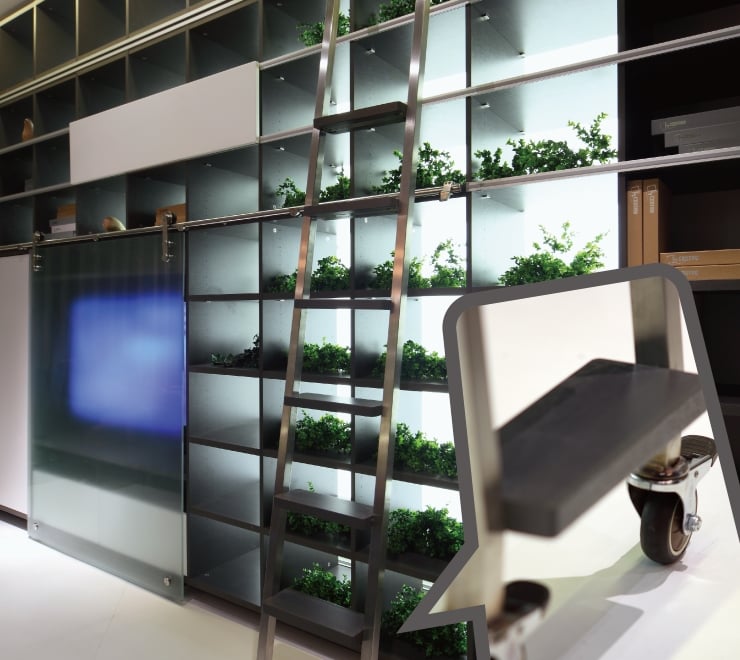 9. Rolling Ladder
Combing aesthetics and practicality for high shelves and bookcases, the special rolling ladder design incorporates rail casters for easy gliding.
Handles & Knobs
With emphasis on hand feel, our aesthetic high quality handles and knobs add a touch of luxury to any room.