Yu Chui Court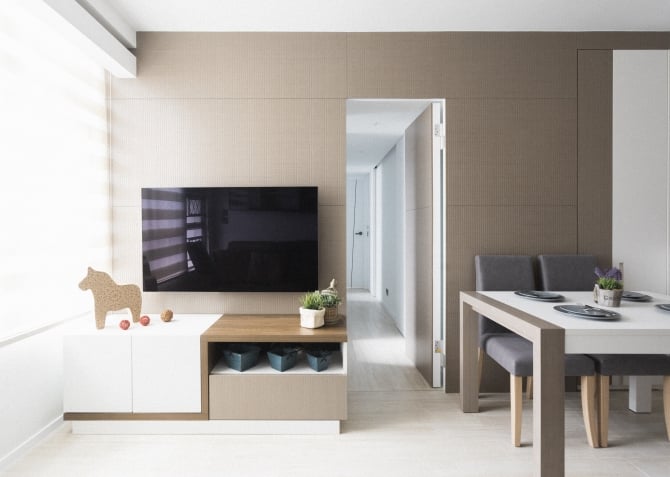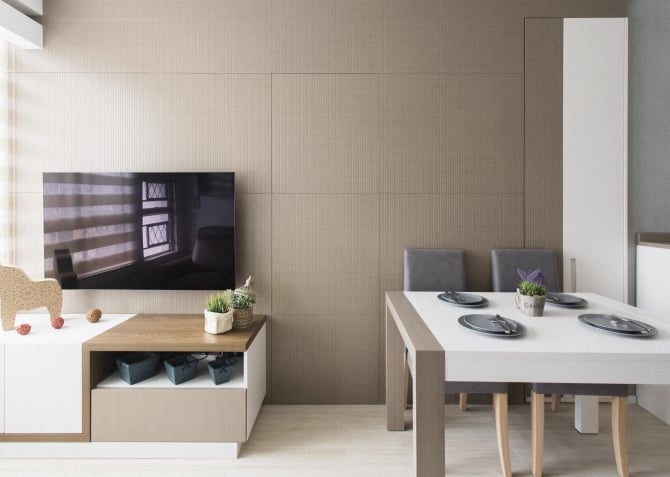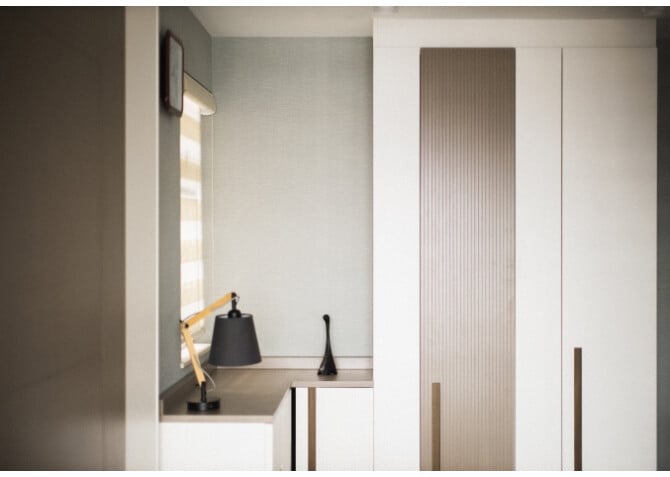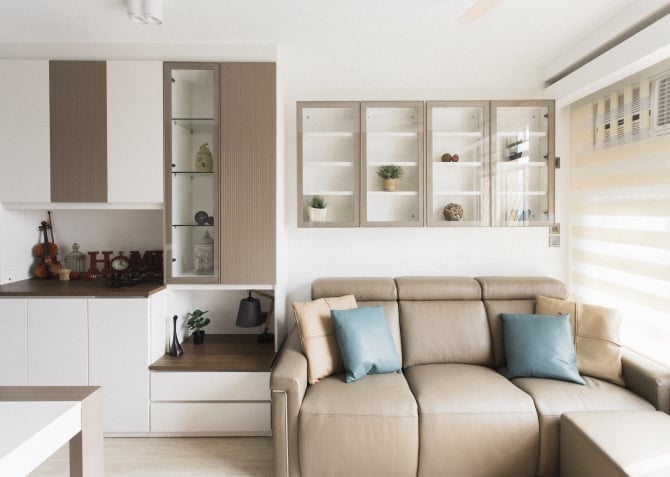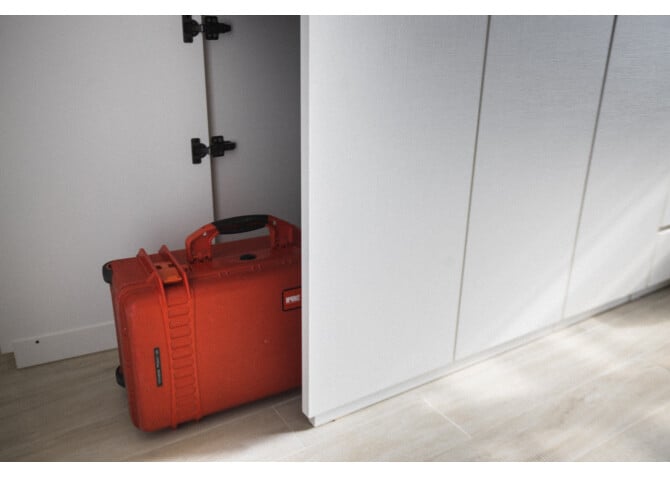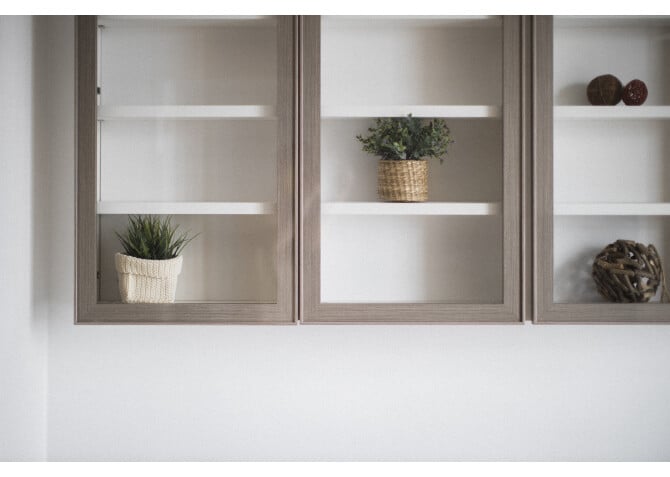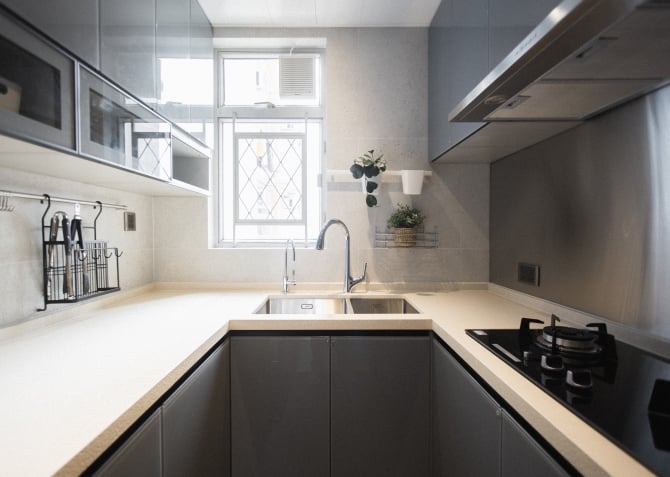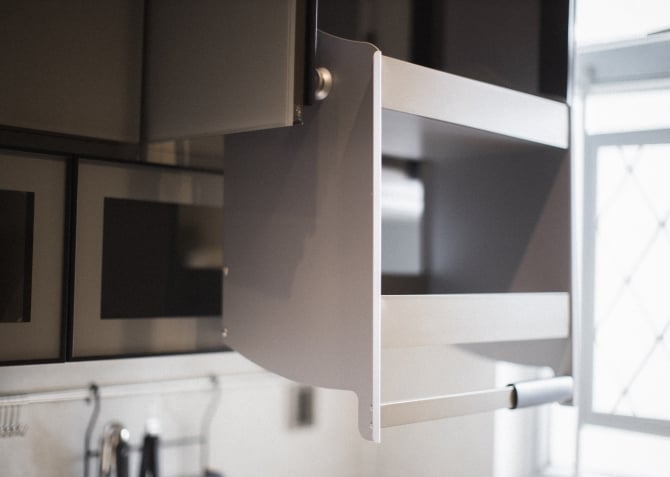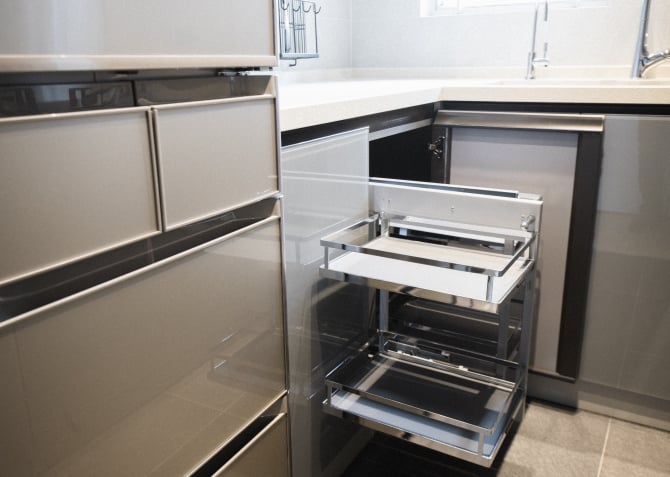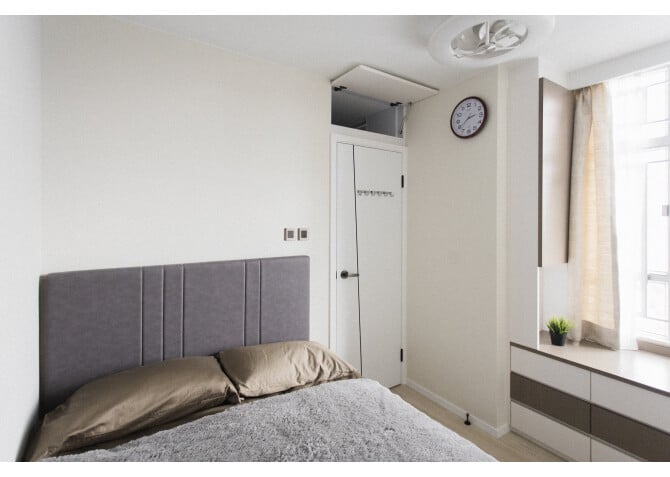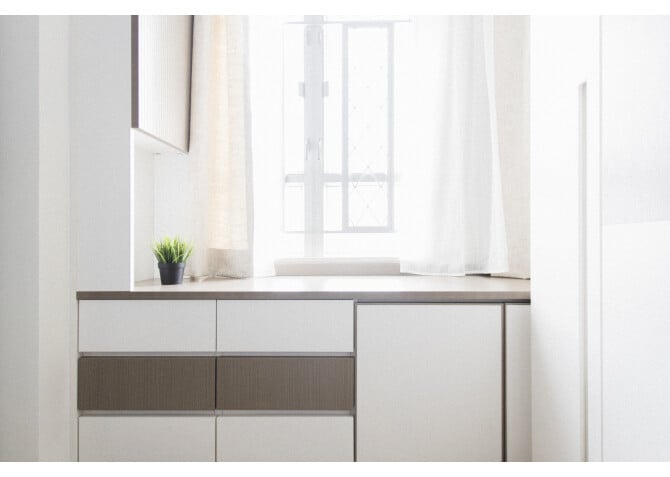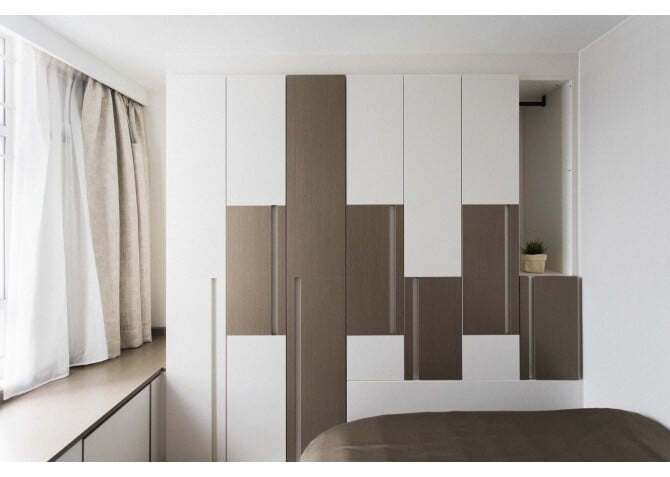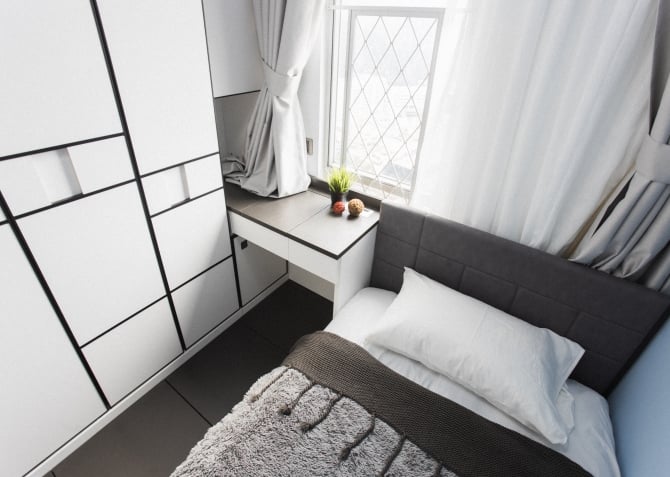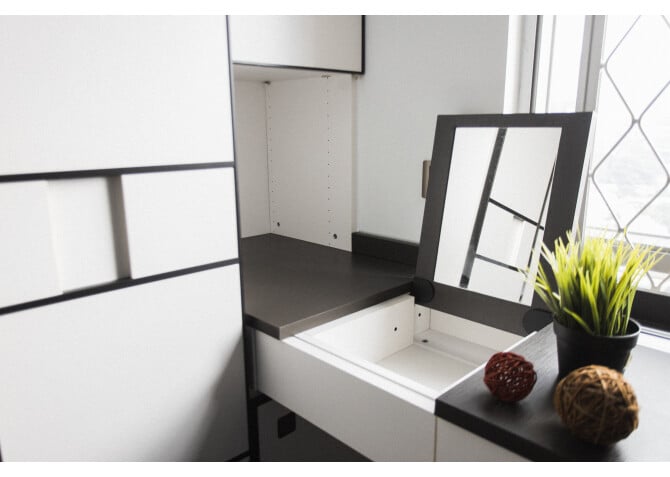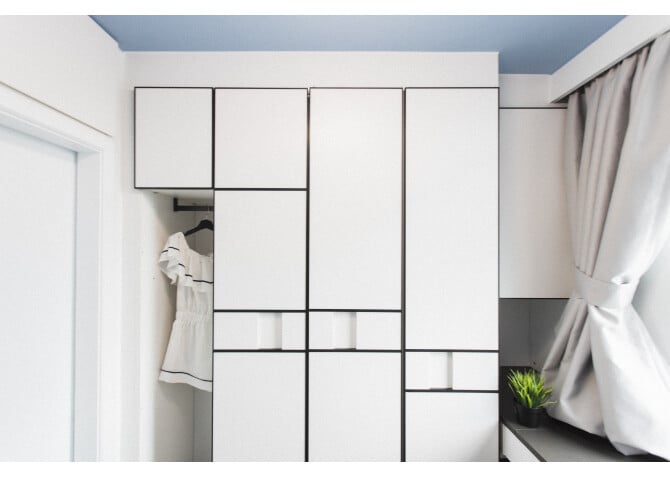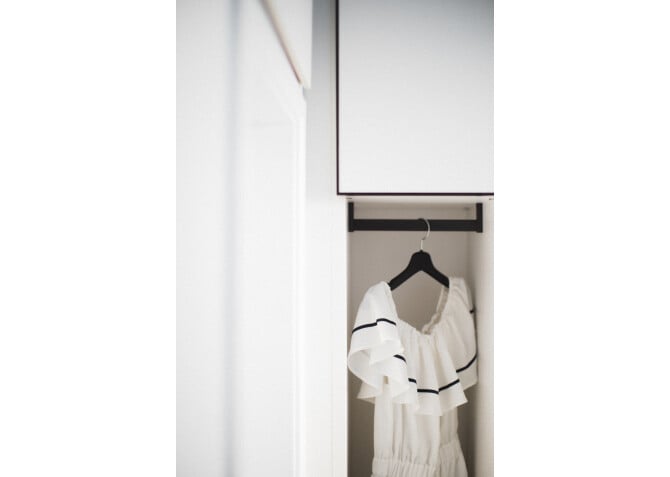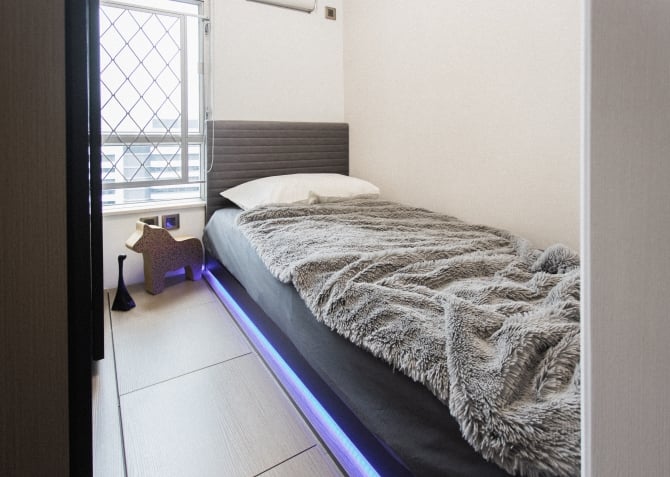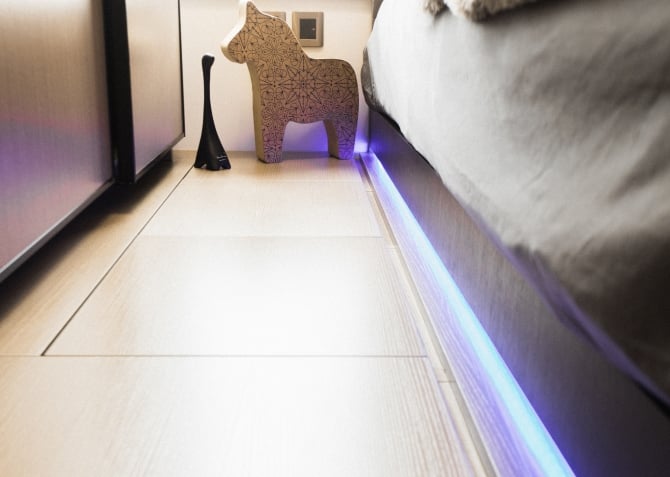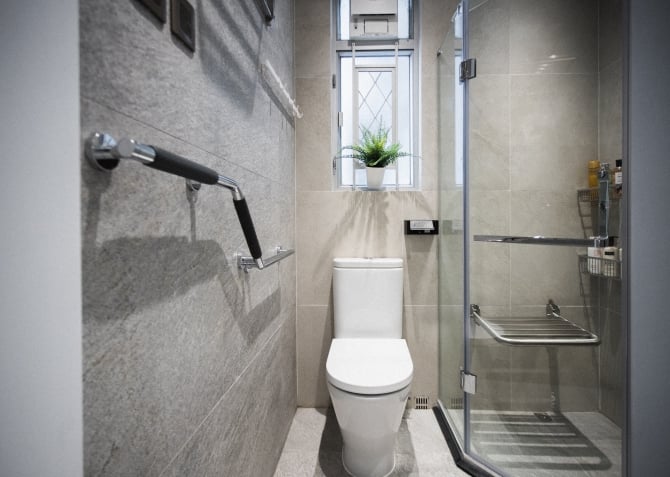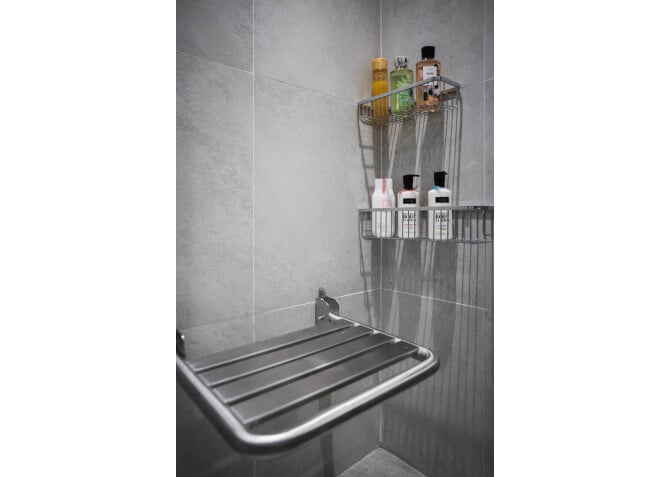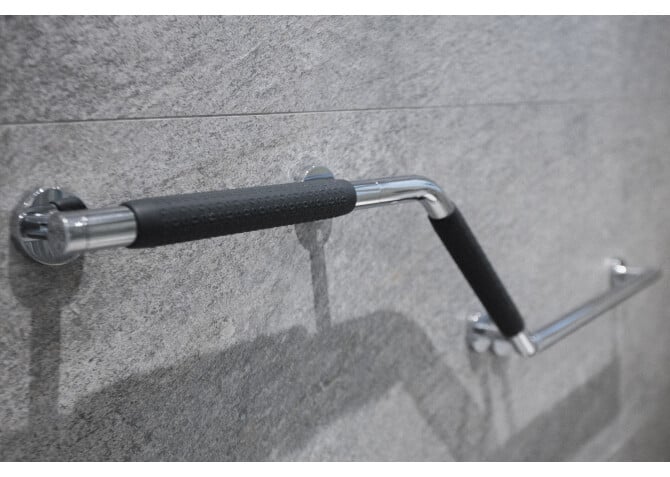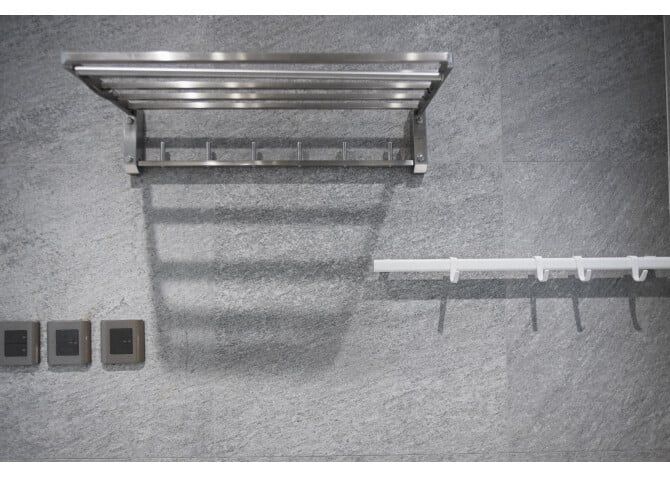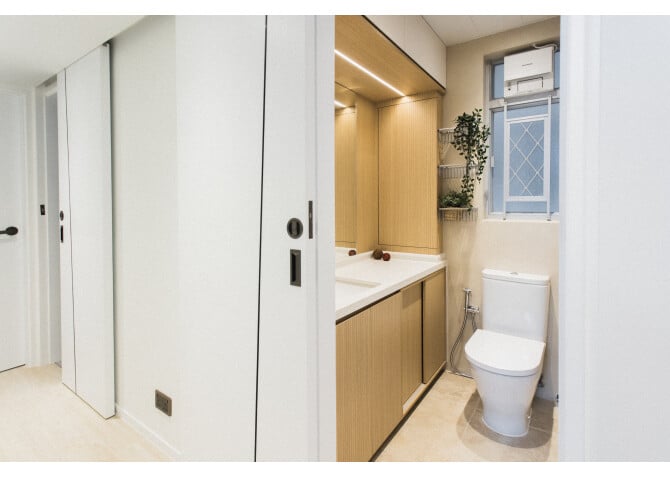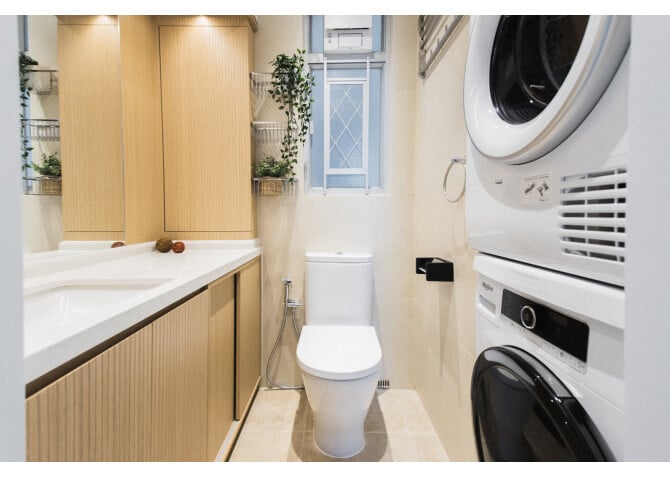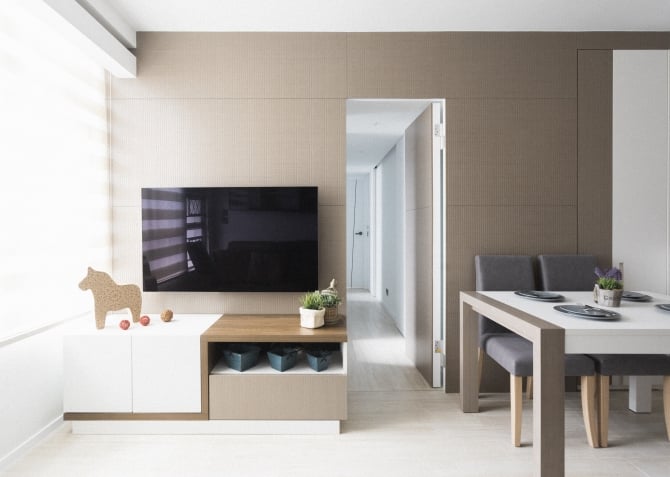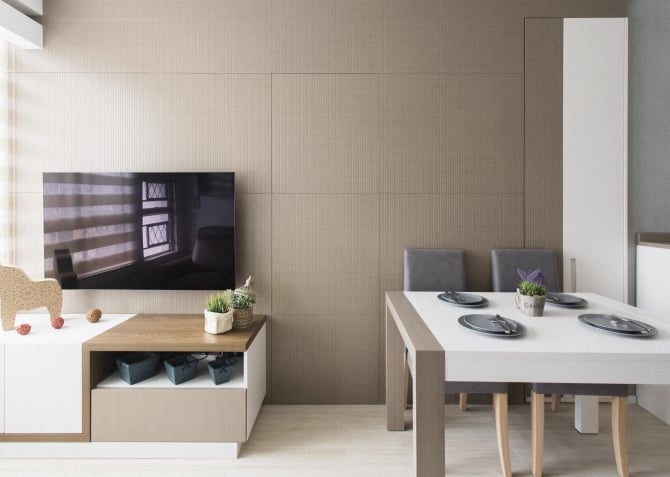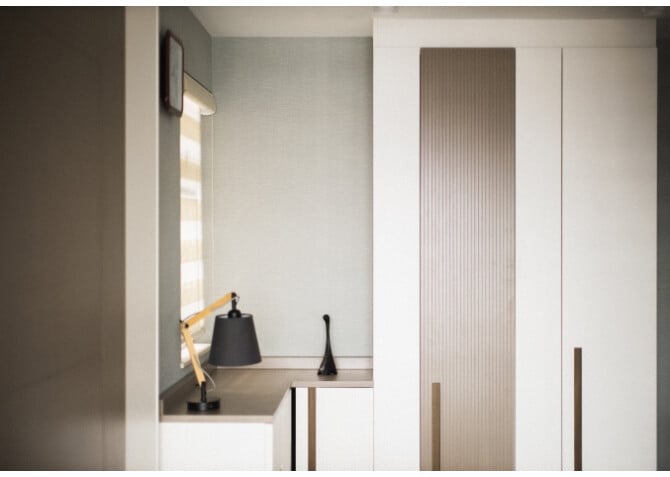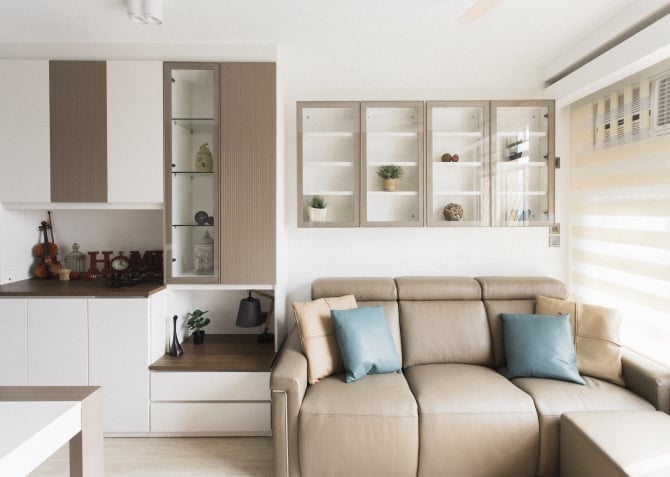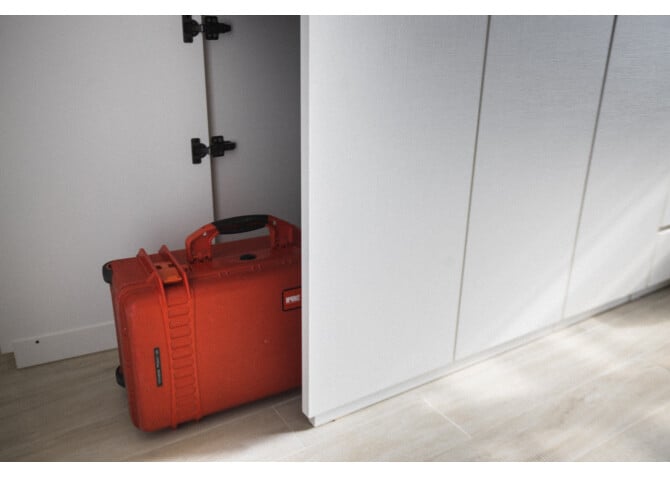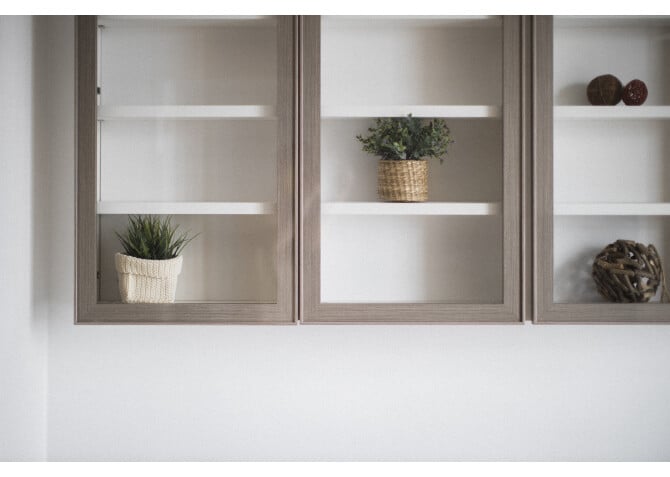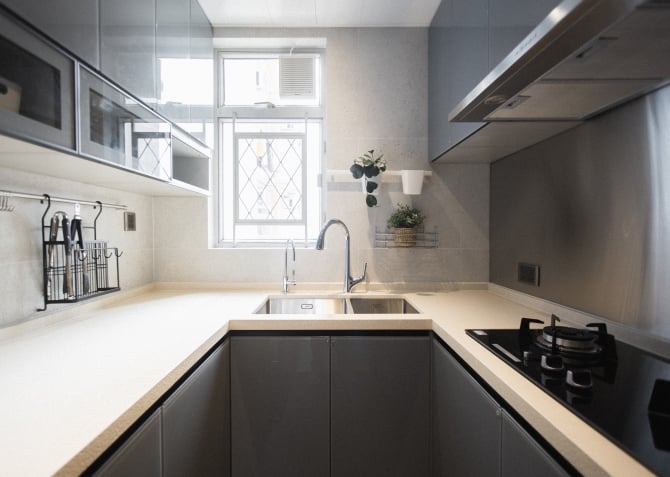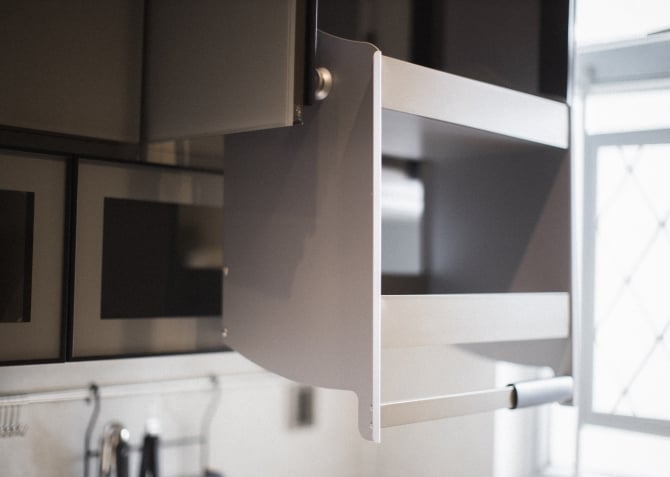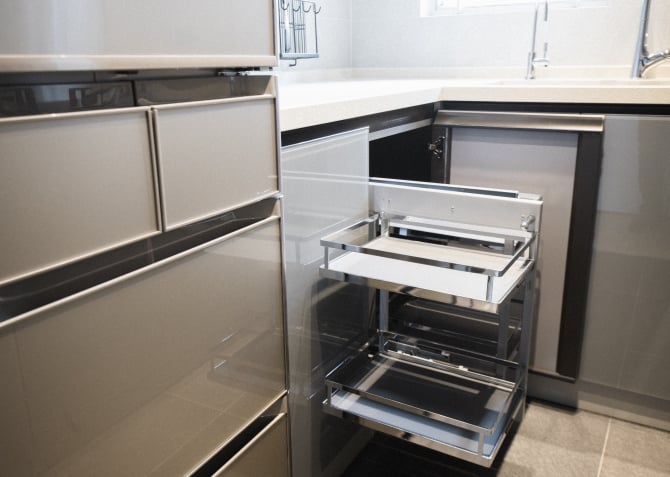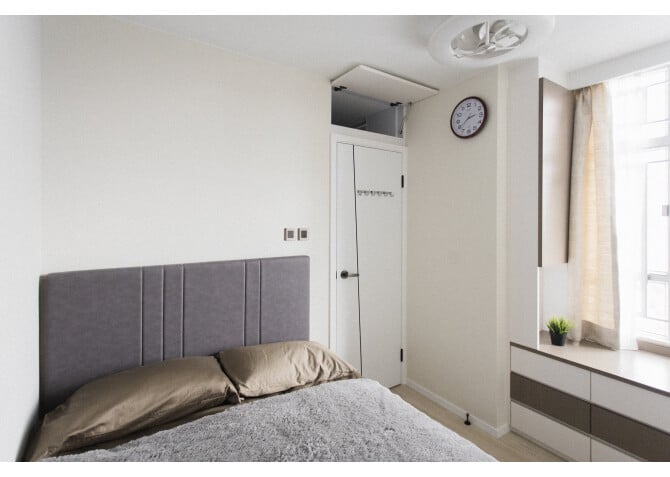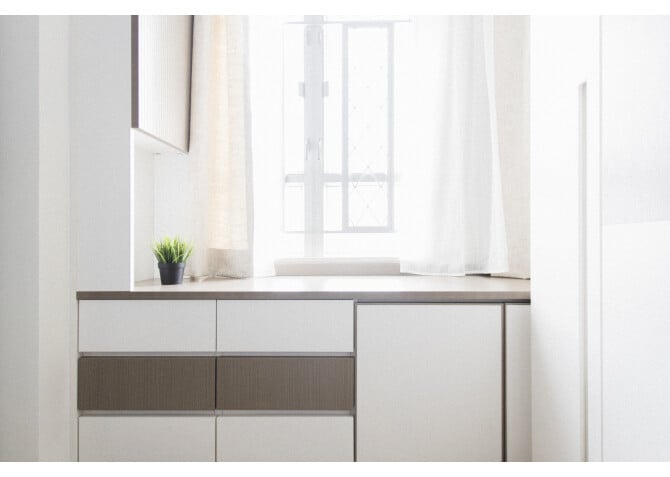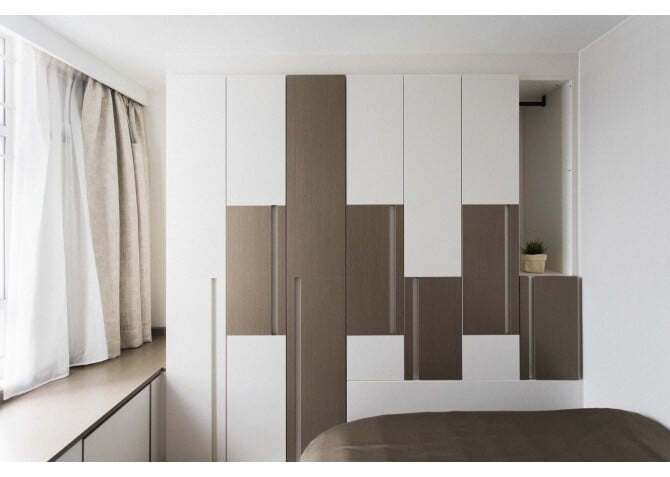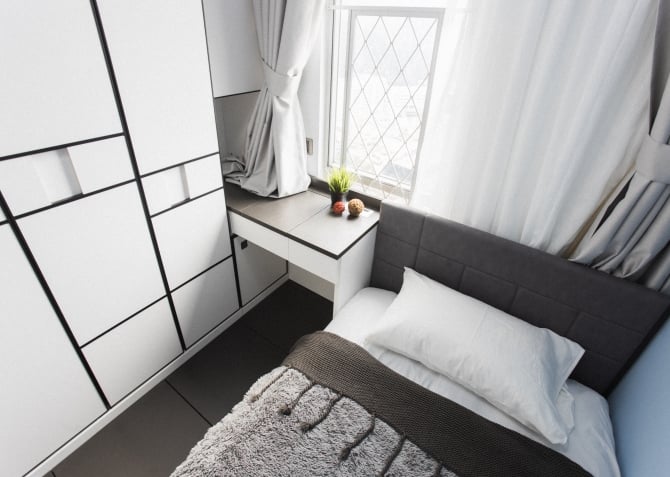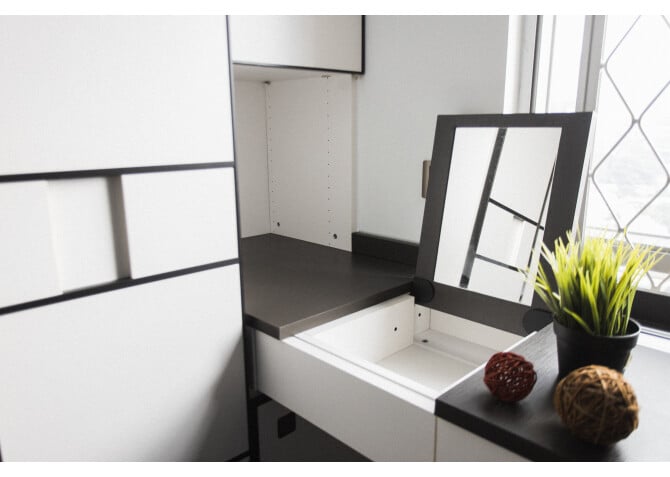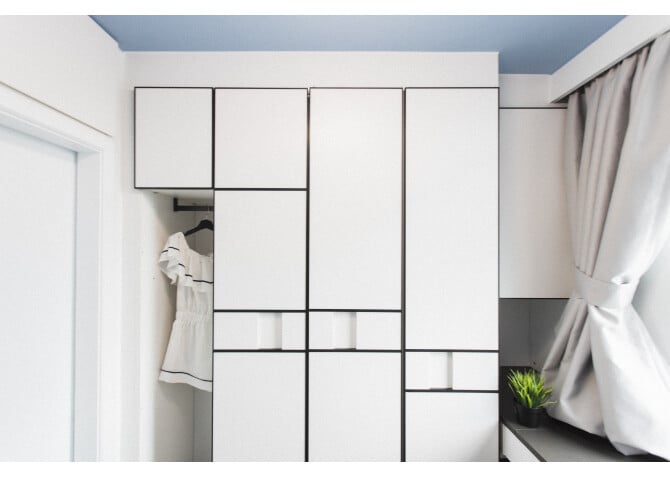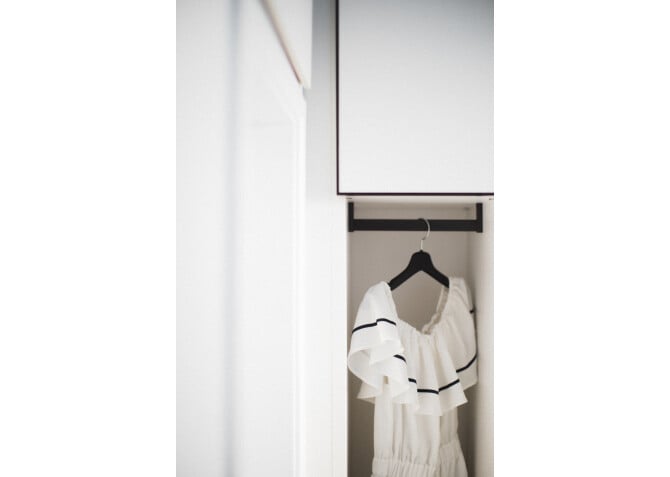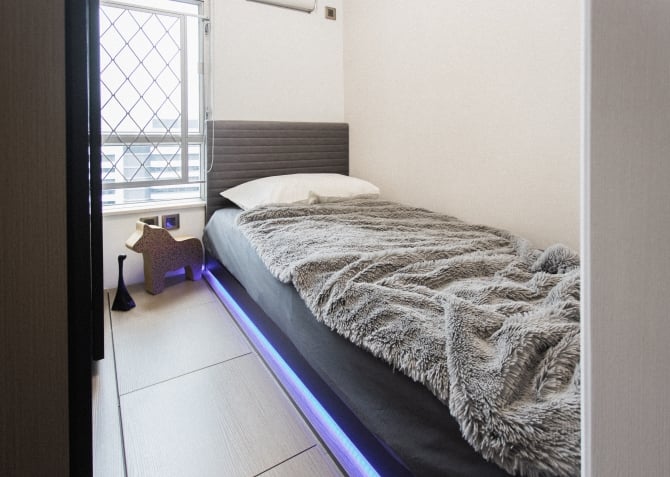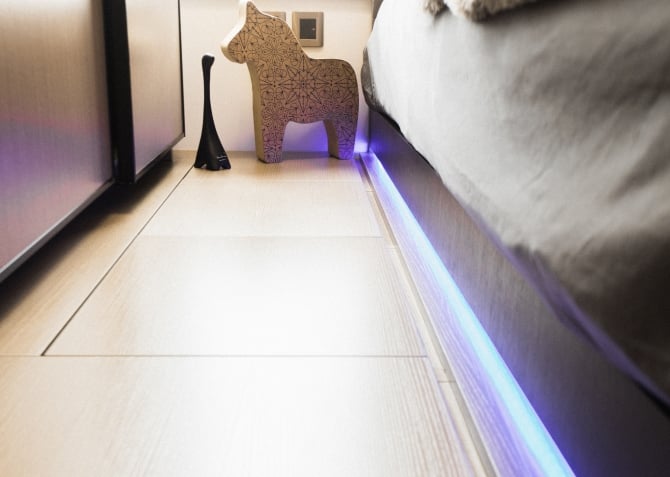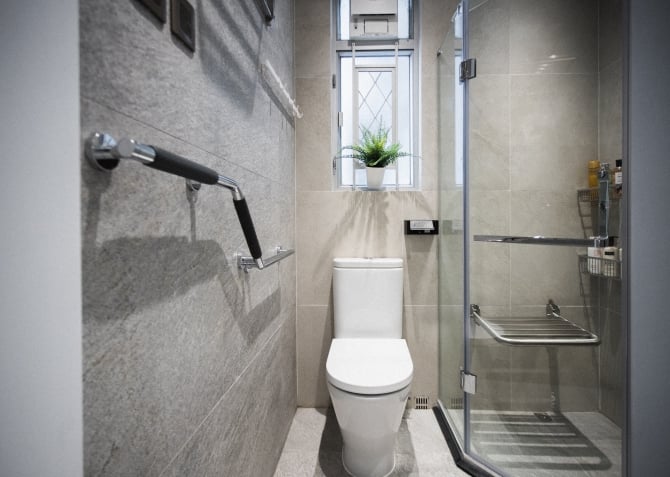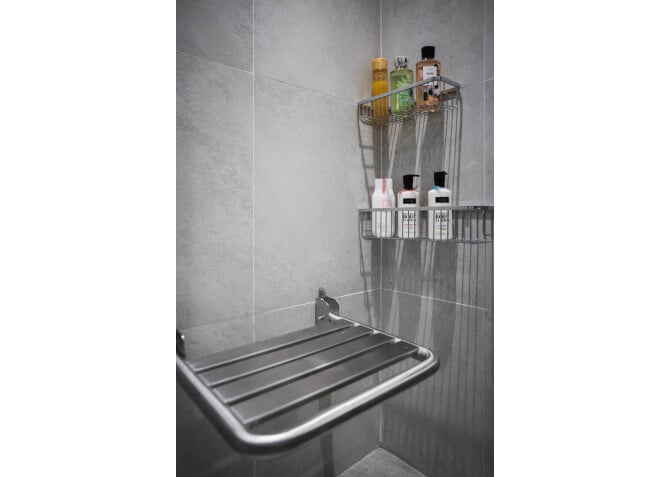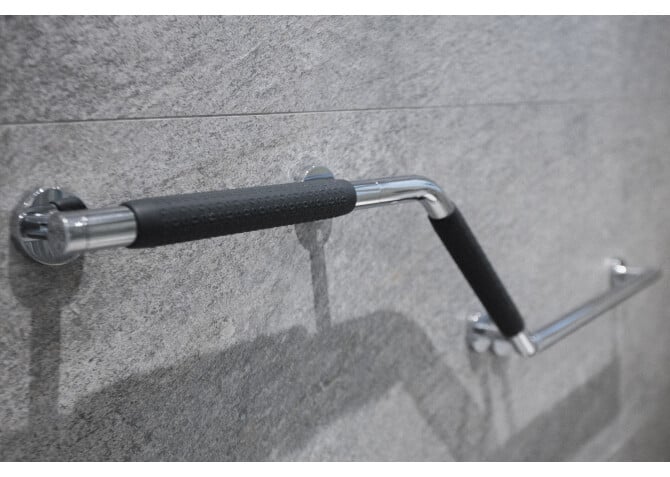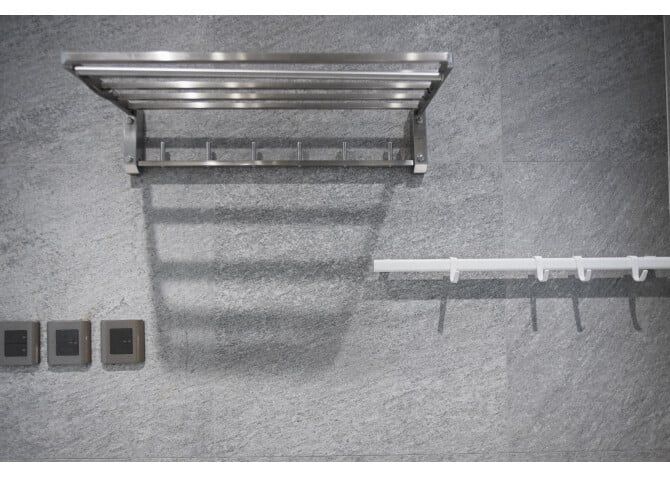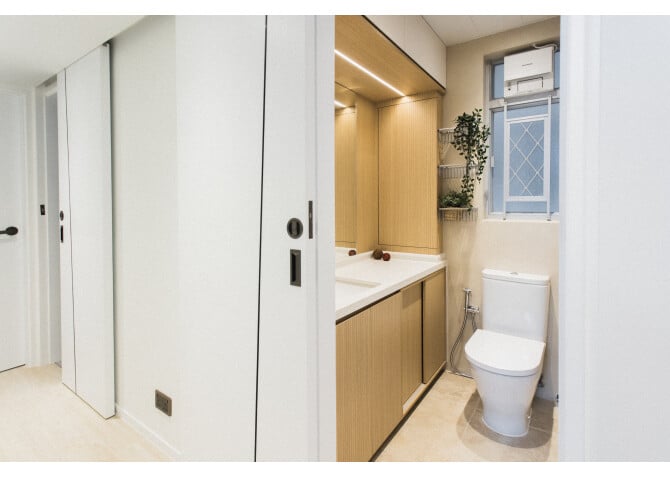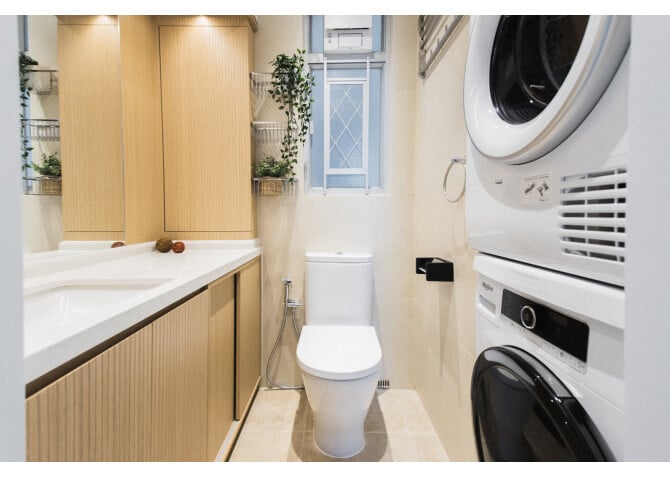 | | |
| --- | --- |
| District | Sha Tin |
| Layout | 3 Bedroom |
| Size(sqf) | 650 |
| Project description | Interior Design, Custom Made Furniture, Renovation, Kitchen Design |
Yu Chui Court Interior Design and Bespoke Furniture Showcase
Envisioning the future homeowner - modern home blends old with new!
Concept

Retired couple maintained a deep affection for their residence. This rebuild caters for future family needs to achieve a good sense of comfort and belonging.
Porch cabinet at the end of corridor allows the entrance space to form a visual buffer along the right-of-way. Ceiling lighting and wooden element provide adequate illumination giving a feeling of spaciousness.
The well lit living room with sturdy cosy chaise lounge provides ultimate comfort. TV cabinet is equipped with open compartments for audio-visual equipment. Bespoke display cabinet provides additional space for luggage storage. Wall unit configures beautifully for customised storage and favourite items. On opposite side, an invisible sliding door leads to the bedrooms and hidden compartment. Delicate kitchen design with emphasis on safety and efficiency. Touch-free faucet, cabinet corner system and pull basket etc, provide excellent function and capacity.
Making the best use of master bedroom tailor-made planning, double hydraulic bed provides accessible storage. Wardrobe shelving and buckles are tightly interlocked for safety and stability. Reinforced door frame with aluminum alloy side bars and double hinges keep it erect. Cabinet top, rear and bottom panel have moisture resistant finishes.
Bedroom is based on neutral colour scheme. Hidden dressing table with inside mirror has additional compartment for makeup utensils. Wardrobe provides ample storage. Accessory rack and shelf options, suited for individual needs. Platform bed and pastel blue wall create relaxing atmosphere.
Guest room design focus on simplicity and functionality. Under bed light strip, platform storage and wardrobe create spacious comfortable living.
Main bathroom lay out has non-slip tiles equipped with safety wall handles. Convenient shower room design with built-in drop-down stool caters for future family needs. Guest toilet features natural colour wood veneer. Decorative ceramic tiles add beauty and style. Vertically stacked front-loading washer and dryer save space.