Marina Cove #3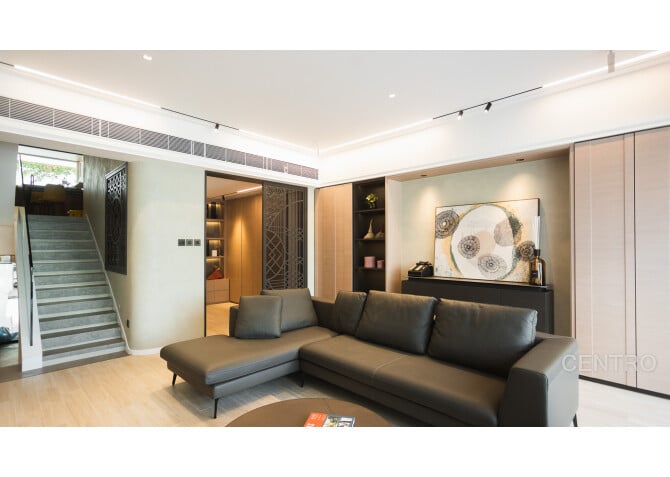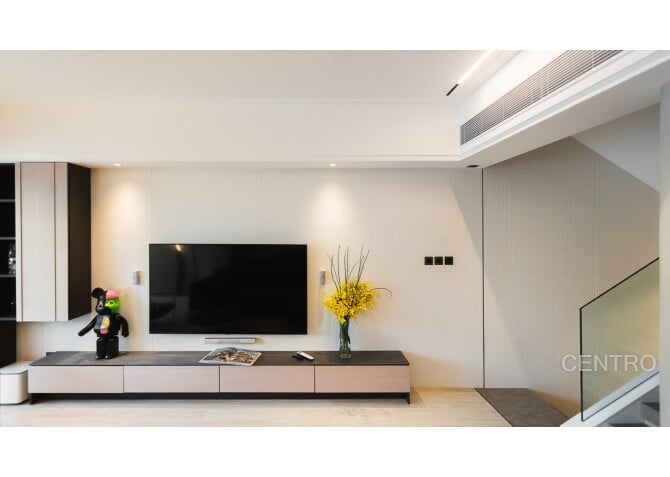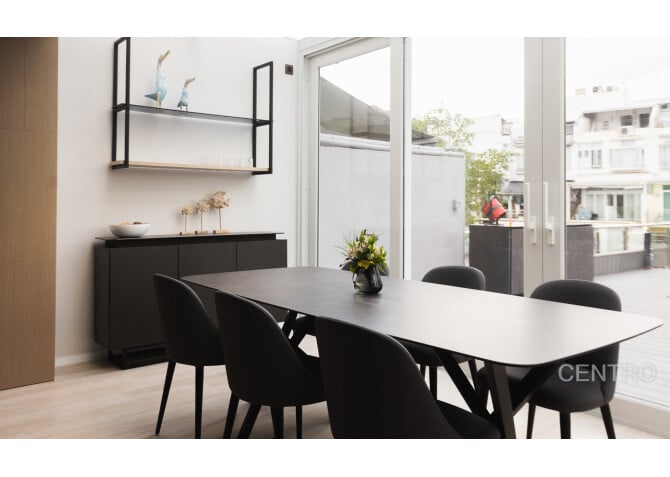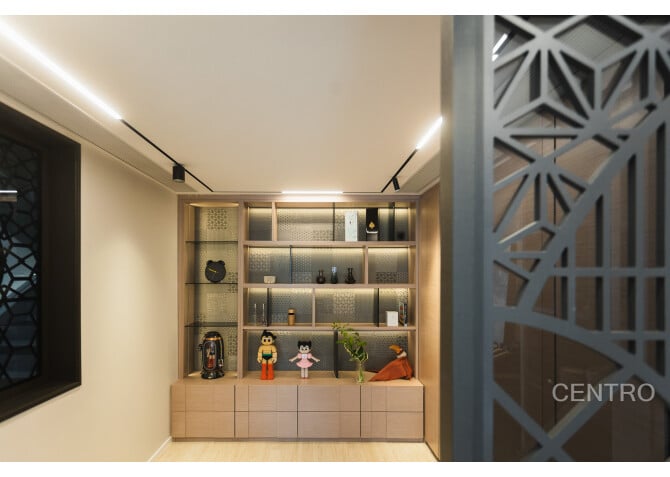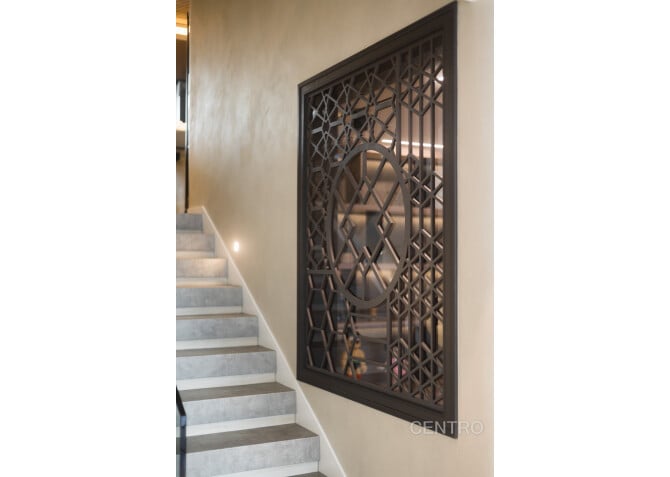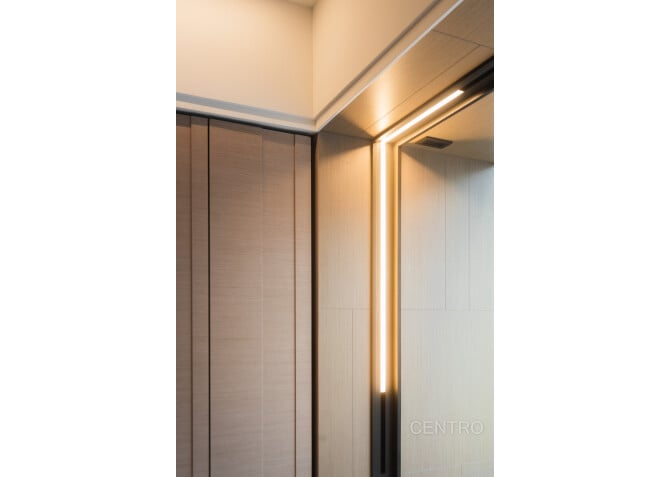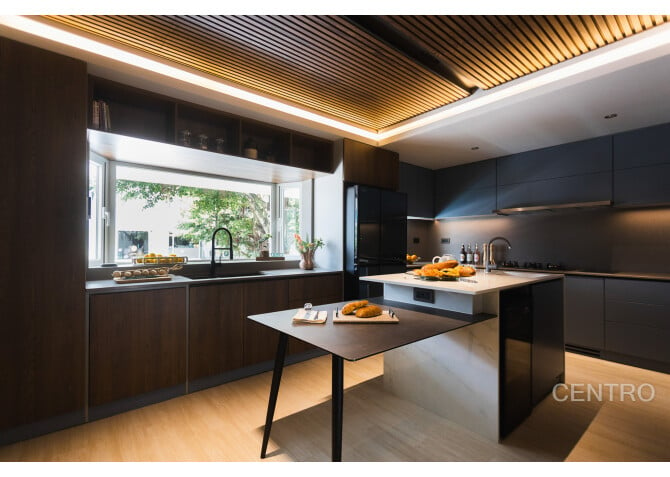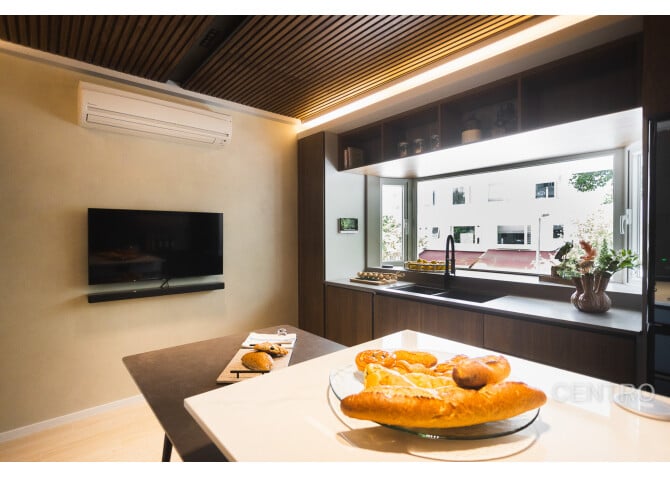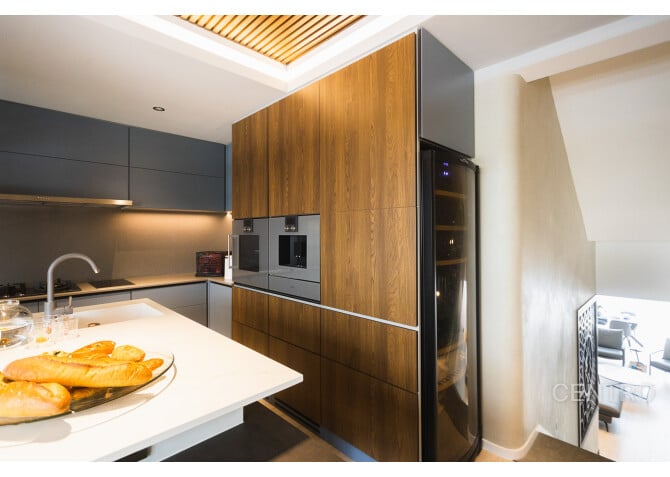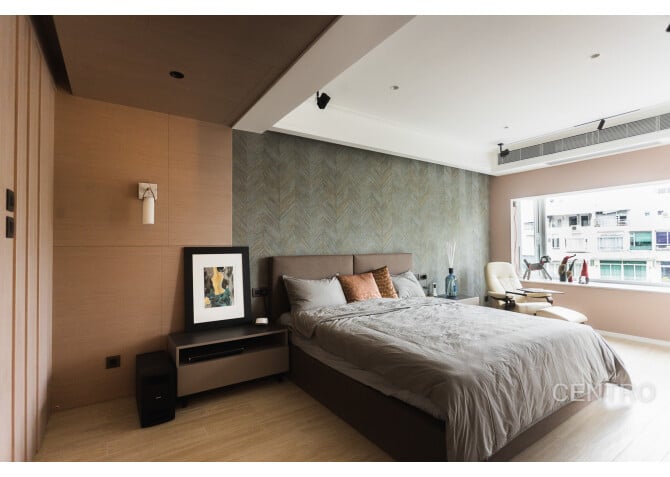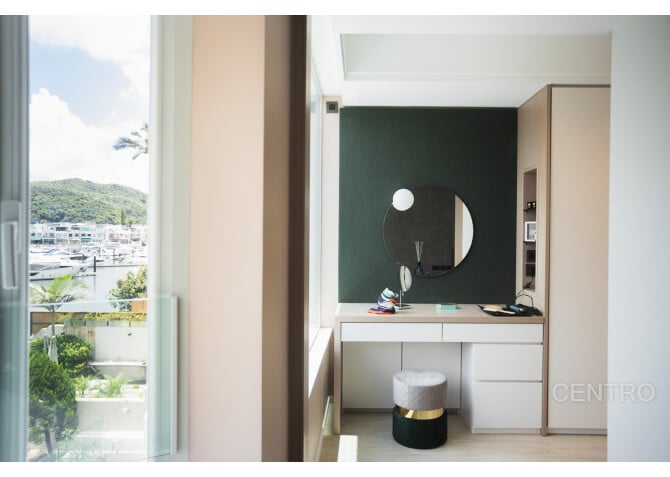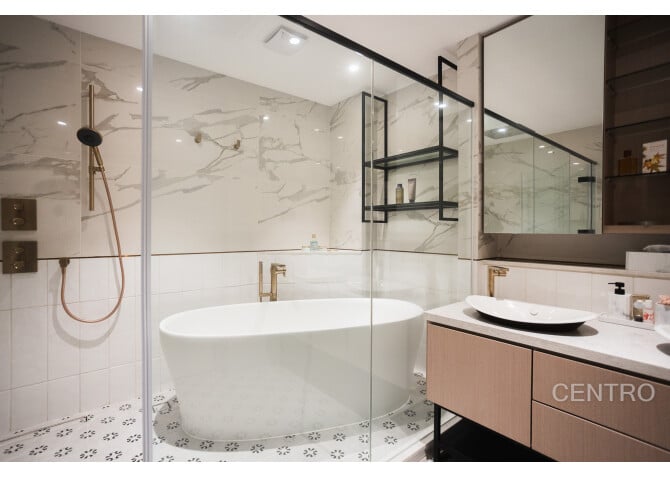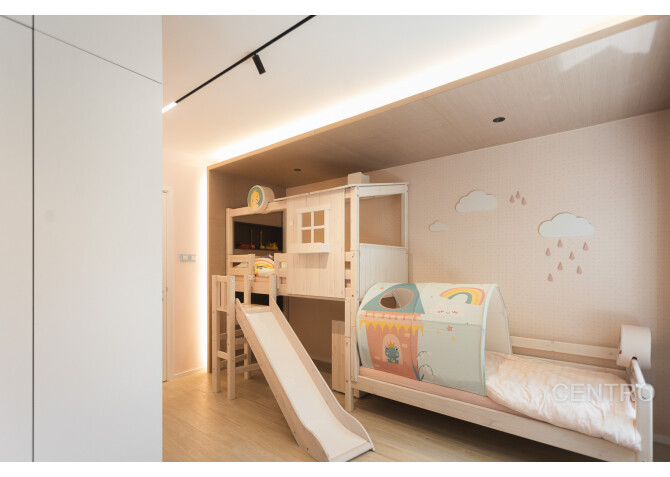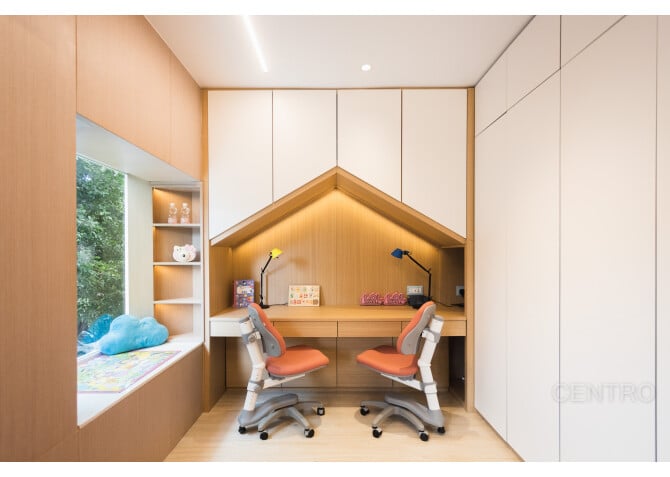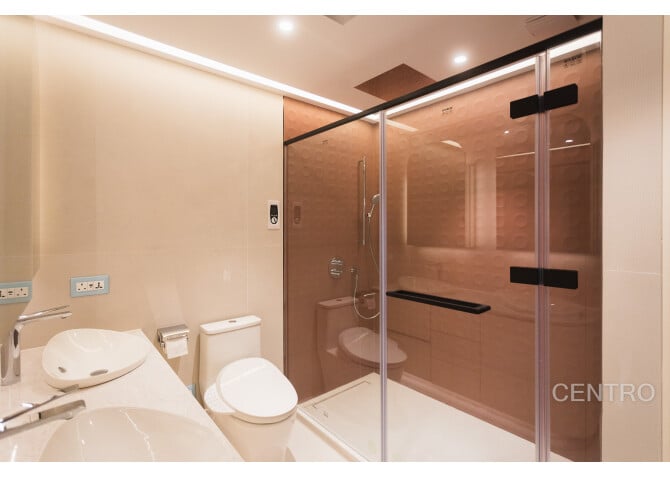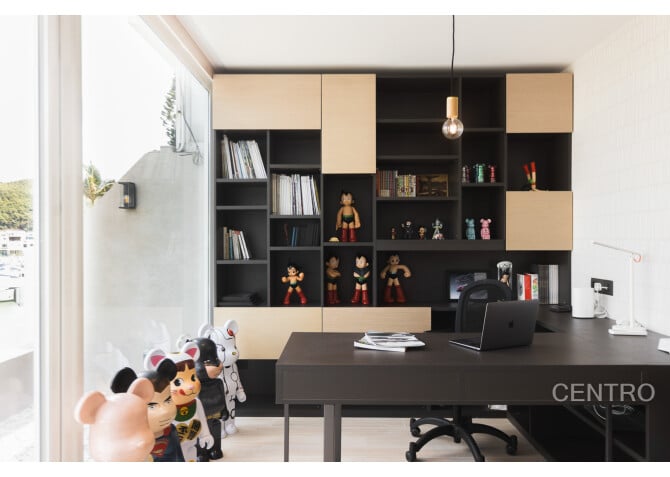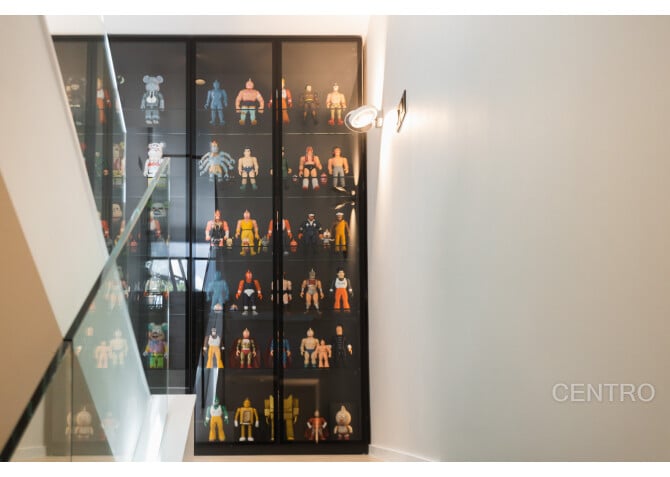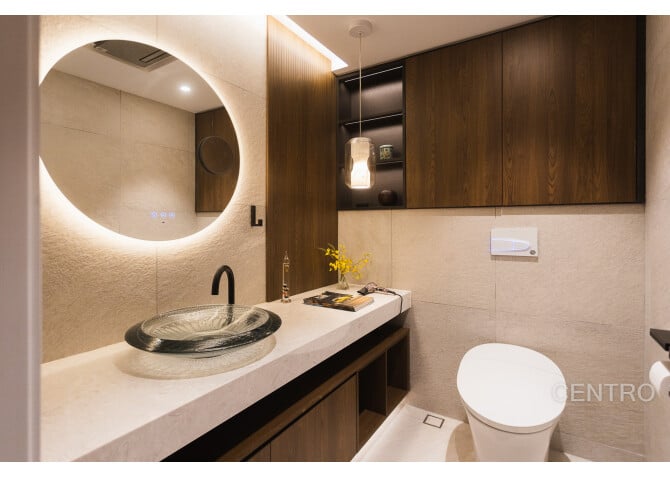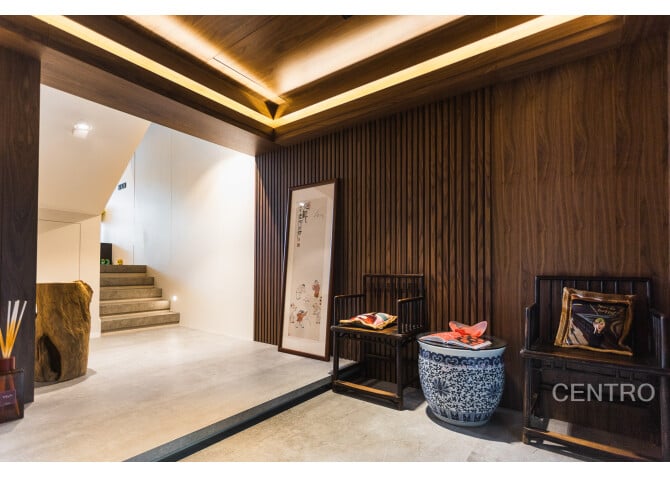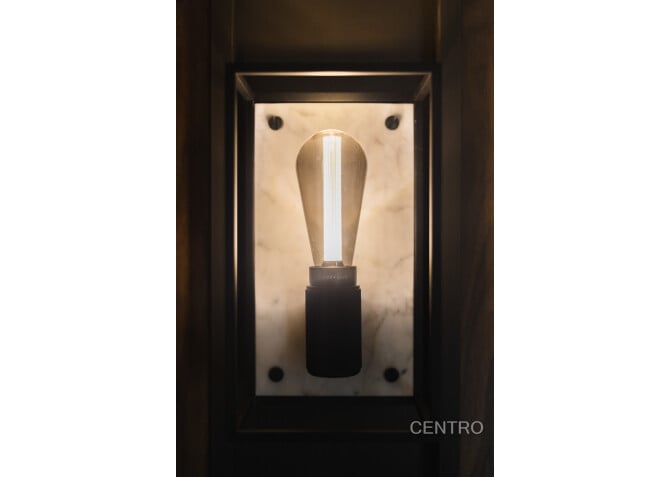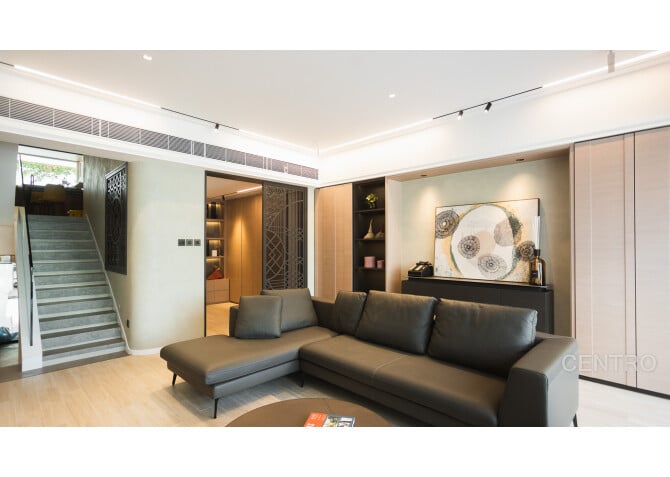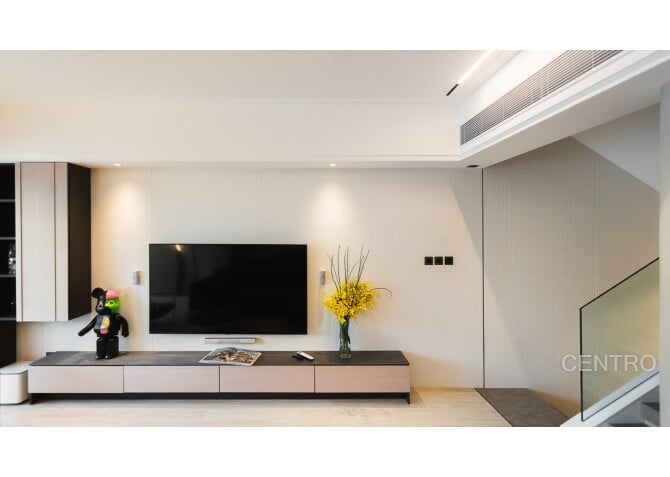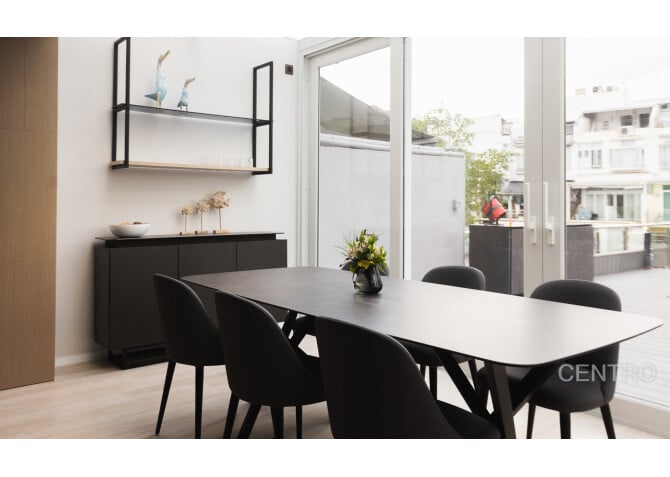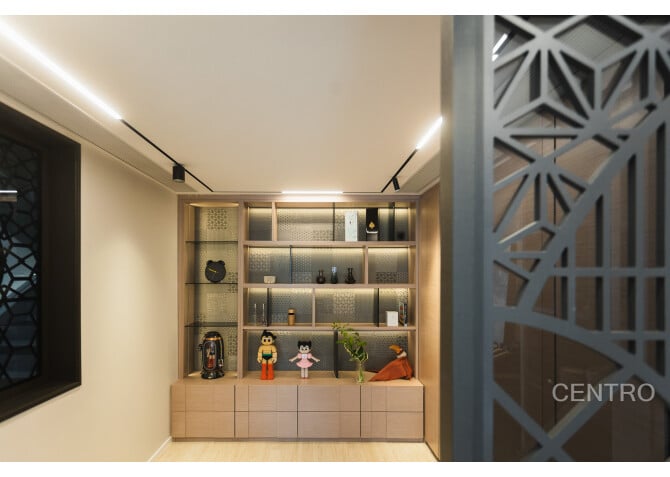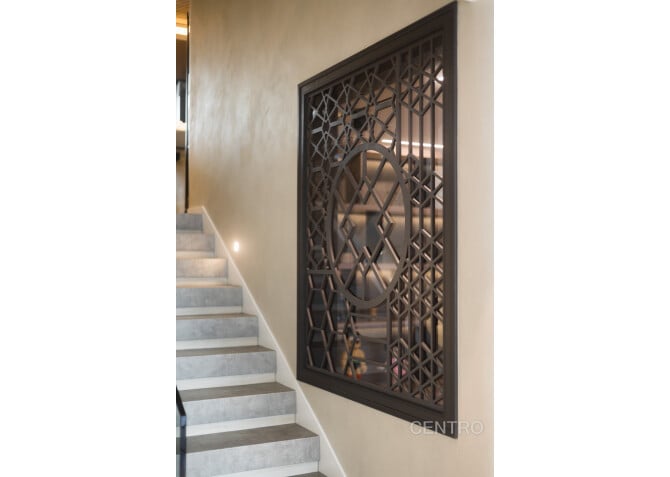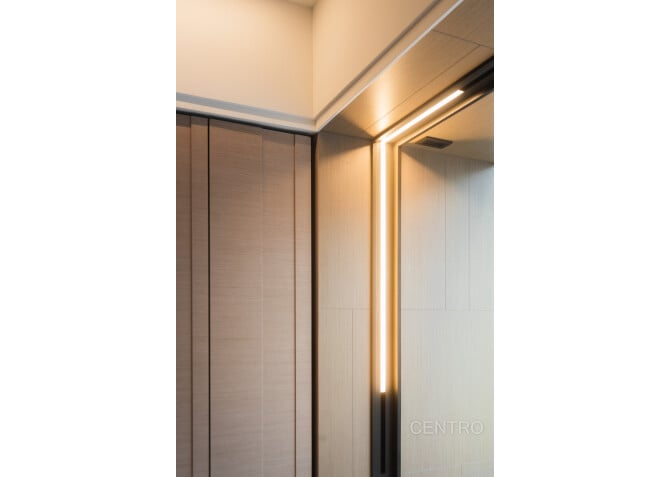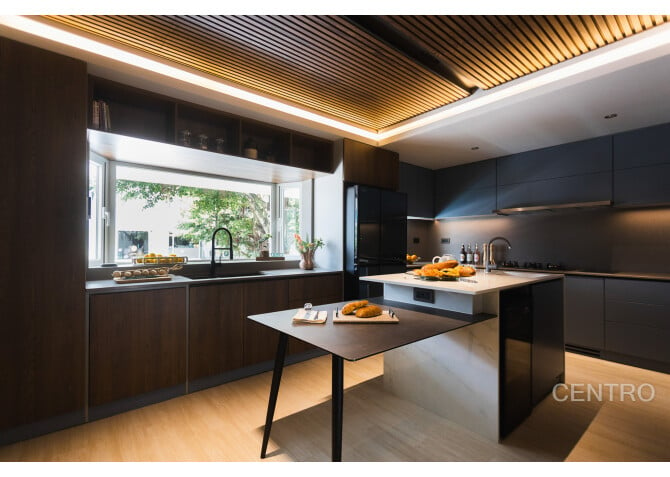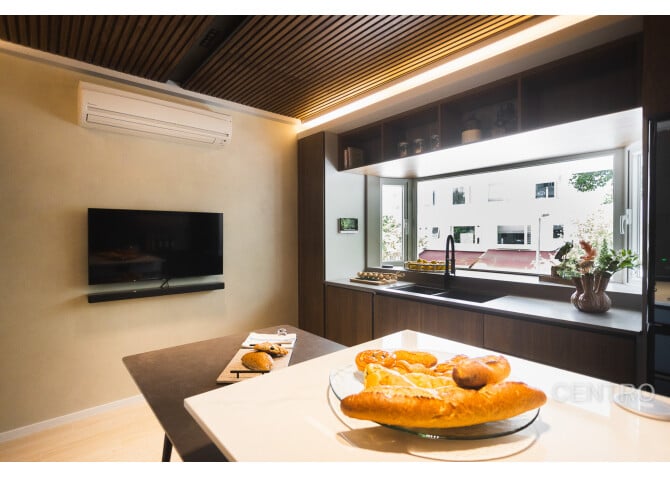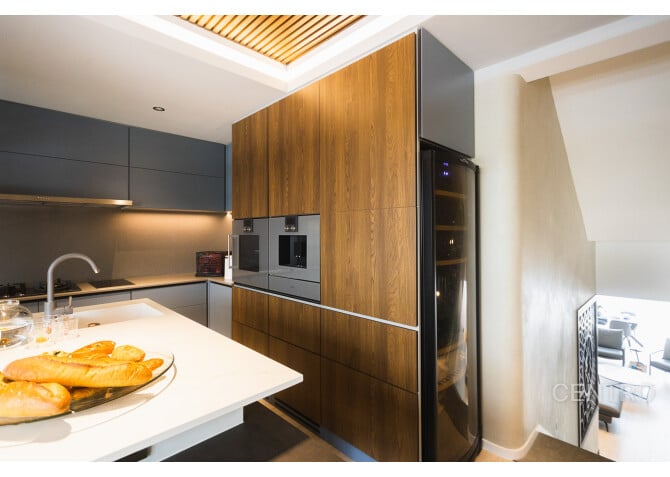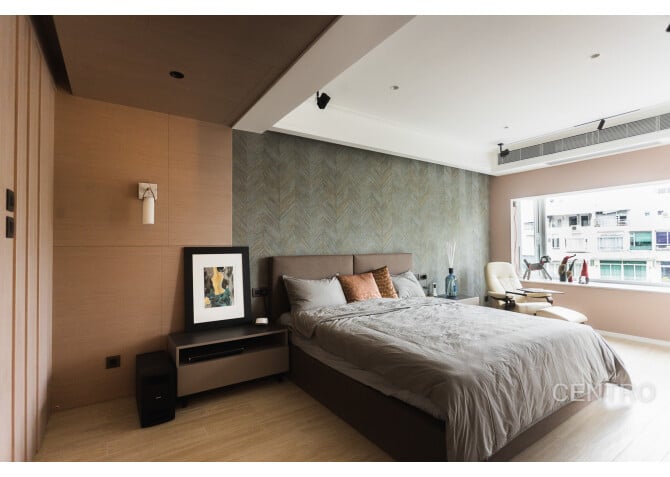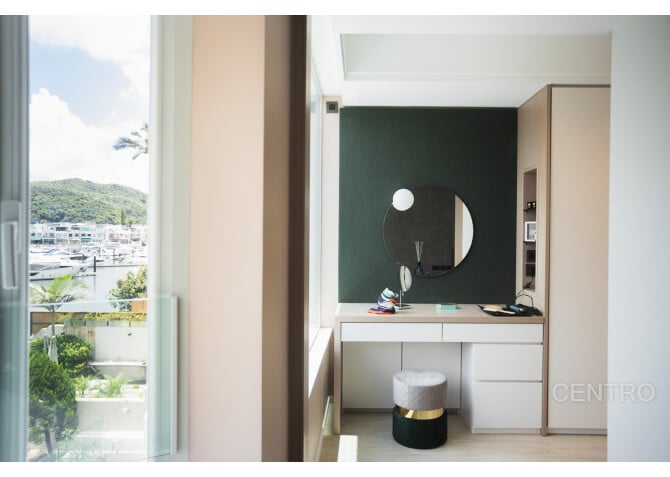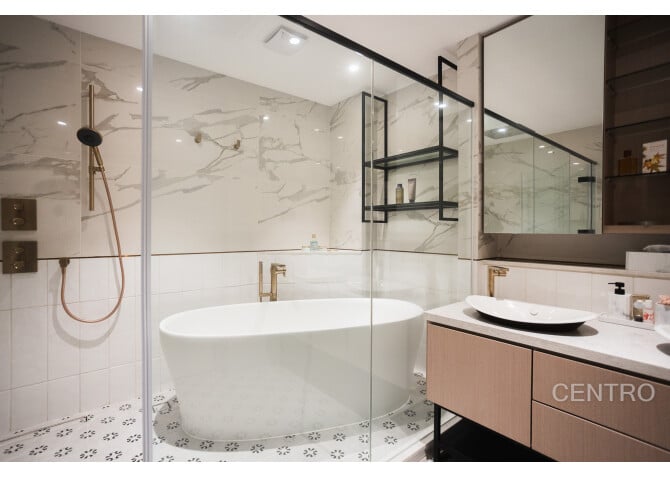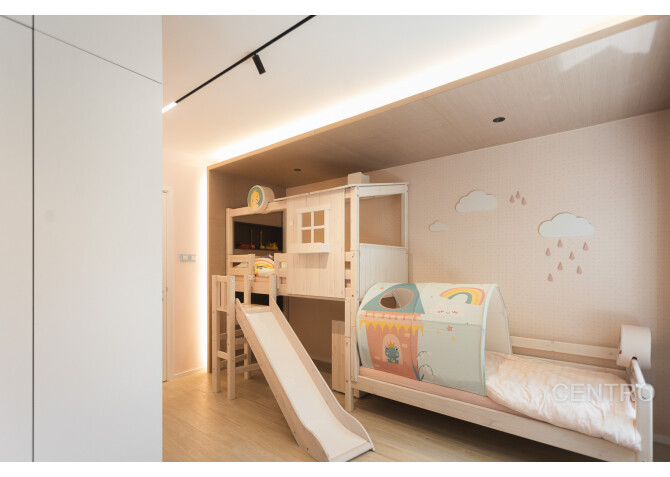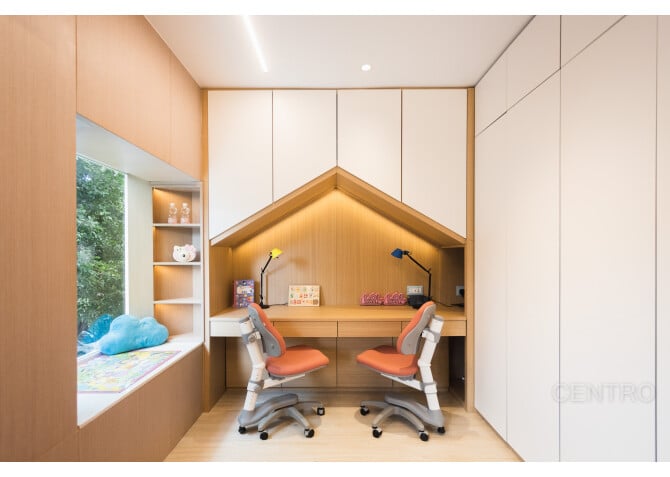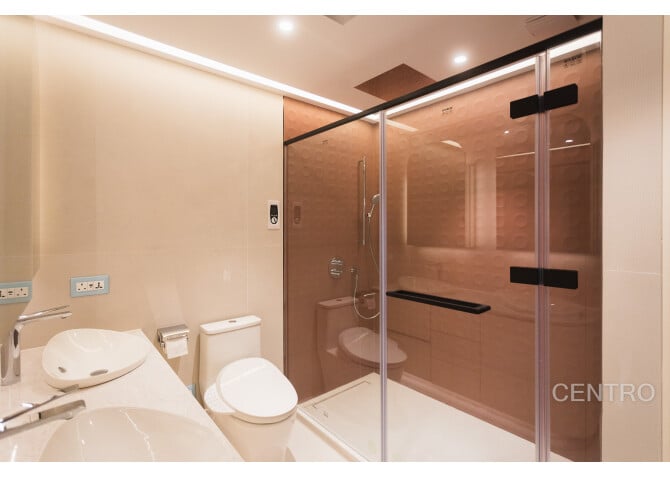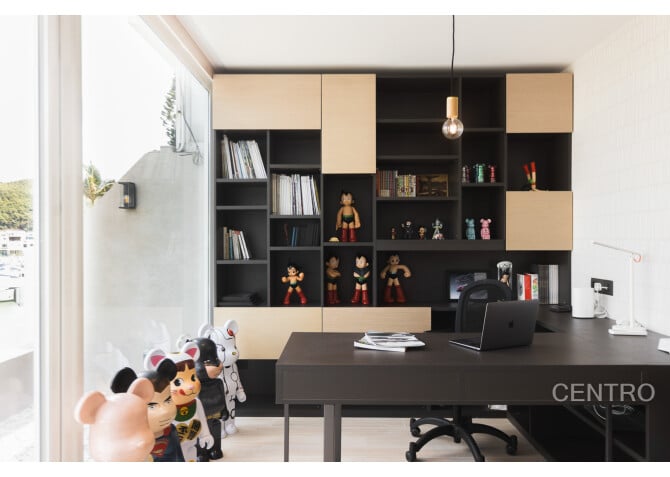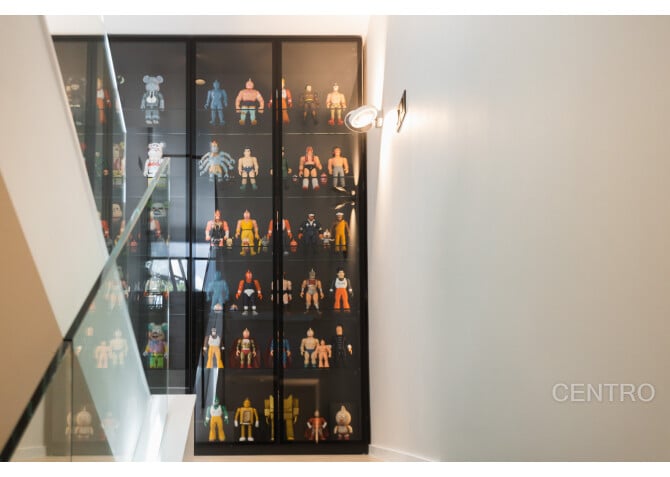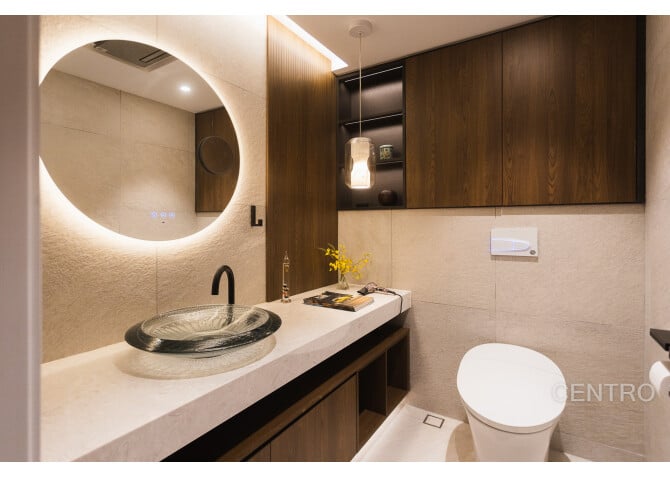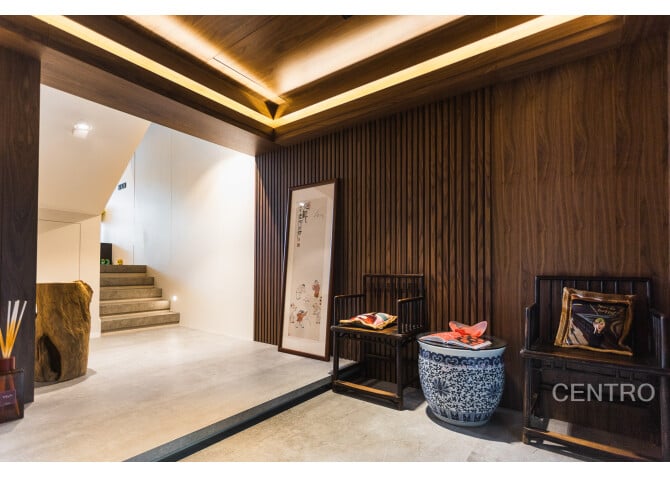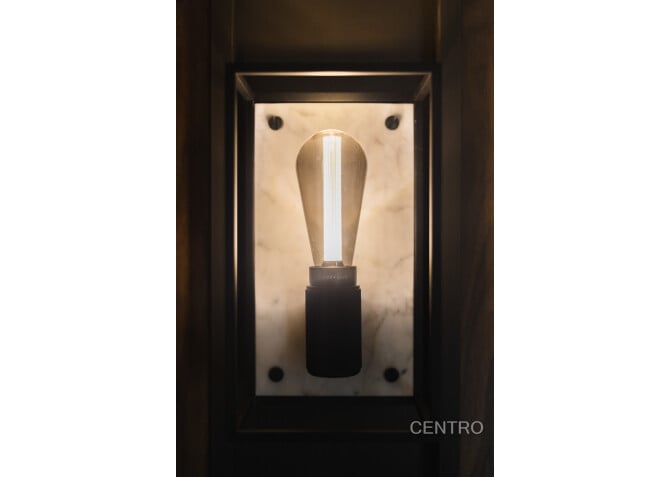 | | |
| --- | --- |
| District | Sai Kung |
| Layout | Duplex, 4 Bedrooms, Private garden, Rooftop |
| Size(sqf) | 2,000 |
| Project description | Interior design, Custom made furniture, Renovation |
Marina Cove Interior Design and Bespoke Furniture Showcase
Cleverly integrated Chinese elements showcase eye-pleasing effects.
Concept
A four-bedroom villa in Marina Cove offers breathtaking panoramic bay views. The new home emphasises clean lines with understated details. Every angle has its own aesthetic creation worthy of savoring. Display cabinets play a special feature in staging the owner's toy collection and paintings etc.
The entrance creates a stunning impression and aesthetics of the home's design. Affable ink wash artwork, antique furniture, retro tungsten lamps, sintered stone floors, wooden slats and light trough provide a creative introduction. A concealed door reveals a convenient guest toilet. Wall cabinets, wooden slats, ceramic 3-D wall tiles, nordic marble pendant light, smart toilets, backlit mirrors and glass basin, indulge visitors with luxury appointments.
The elegant refined living room featuring Icelandic decorative paint, adds depth and character. Special components include antifouling, mildew and scratch resistance properties that give a subtle textured feel. Minimalist TV entertainment unit, single-door cabinets, wooden slats and magnetic track light provide insight into the delicate oriental flavour. A wide range of modern classic furniture include a top quality handcrafted leather Dada Sofa. The display cabinet, sideboard (with artwork above) shows the elegance and simplicity of modern Chinese décor'.
The main dining area nestled by the window, blends perfectly with the rock slab dining table and leather seats. The easy maintenance countertop's distinctive texture provides heat, scratch and corrosion protection. Ergonomically designed sewn chairs highlight the superior craftmanship. The sideboard, display shelf and deck windows encourage a feeling of openness for a soft and inviting dining experience.
Located off the living room are the collectables. A decorative CNC screen space divider and wood, grey glass display cabinet add to the unique design. Perfect for all kinds of exquisite treasures and collection history. A wooden lattice window complements the screen and presents a playful visual impact with the glass panel railing.
The open kitchen's distinctive appearance features earthy tones, wood texture, wooden slat ceilings, light troughs, TV and built-in appliances that fulfill homeowner expectations. Italian-style kitchen island with integrated table enhance informal dining. The alloy aluminium frame, LA ATELIER kitchen cabinet and door finishes are flame-retardant, wear-resistant and moisture-proof. Cabinet corner drawers, electric drawers, lift-up electric folding doors and thermostatic wine cabinet, etc., provide the complete user experience. 'Spoil yourself and watch video streaming while making coffee!'
'Now take a look in the master bedroom!' A fascinating textured wallpaper feature wall sits perfectly, creating a focal point with the abstract art painting. The bedside tables and innovative lift storage bed's upholstered leather headboard, creates a stunning look. A walk-in closet and dressing table are provided at the far end of the room. Built-in drawers, clothes rails and glass door display shelves fulfill homeowner's needs.
The spacious ensuite provides the ultimate showering experience. The brass bath-ware's soft rounded corners and charm of materials add refined elegance. The vanities, marble stone wall and retro ceramic tiles create a distinctive visual effect. Shower divider design prevents water splashing through the glass compartment. The double basin arrangement is a most useful addition for busy lifestyles.
Children's room on second floor has a playful setting with upper/lower beds and connection slide. Ingenuous elements to inspire children's creativity include floating clouds, rainbows, a ceiling-theme of stars, desk and windowsill shelf. A kids' bookcase is placed in the corridor for additional storage. The appealing bathroom with three-dimensional wall panels, shower partition and double sink vanity, create a light and lively interior.
The third floor consists of three sections, namely the sleeping area, home office and coffee bar. Ergonomically designed bookshelf and desk have wear-resistant finishes. lined with European-style floor tiles, the Bearbrick dolls and hundreds of toy figures are a sanctuary of the home. A glass display cabinet was carefully designed to showcase the eye-catching collection of toy figures. The designer spotlight's unique lighting effect creates a pleasant atmosphere.
The top floor is designed with ample space and plenty of natural light, a most suitable area for fitness exercise. The corner sauna room provides relaxation and health benefits.
This residence uses ingenious uncomplicated building materials to combine functionality. Aesthetics of wood, sintered stone, metal and strengthened glass create a new layering effect. Formaldehyde construction material is properly evaluated to ensure family health and safety.