Clague Garden Estate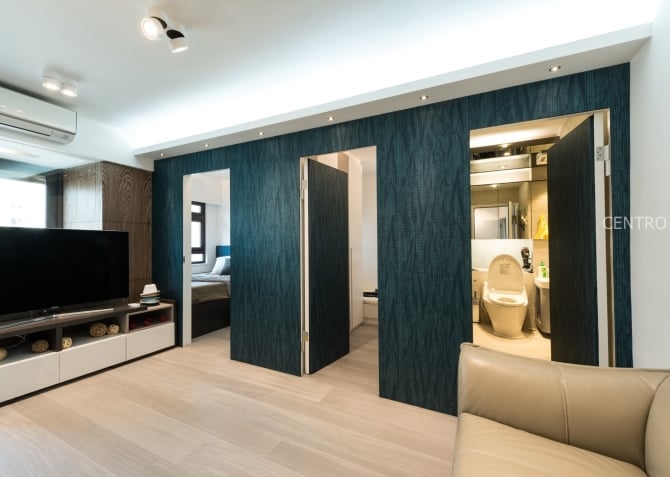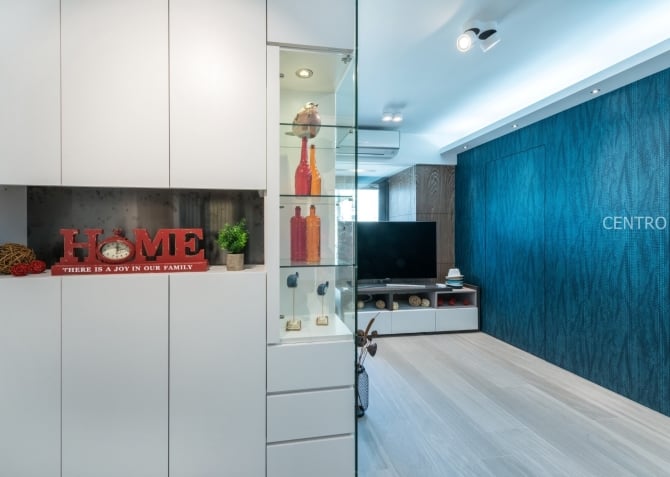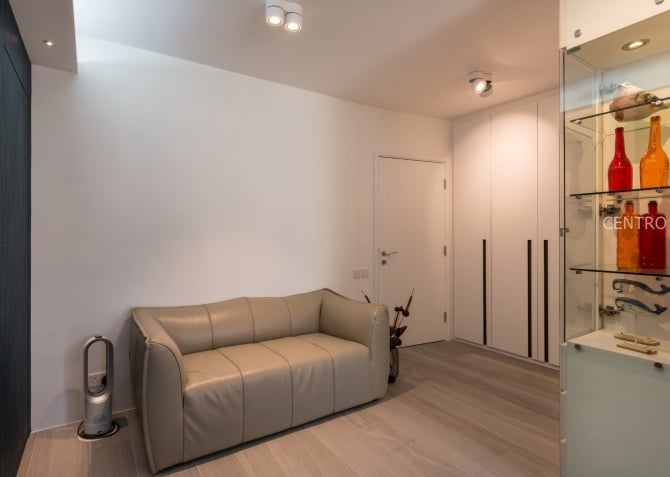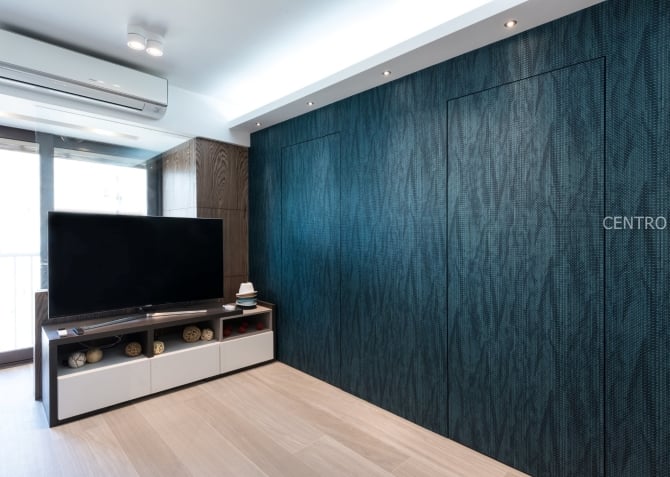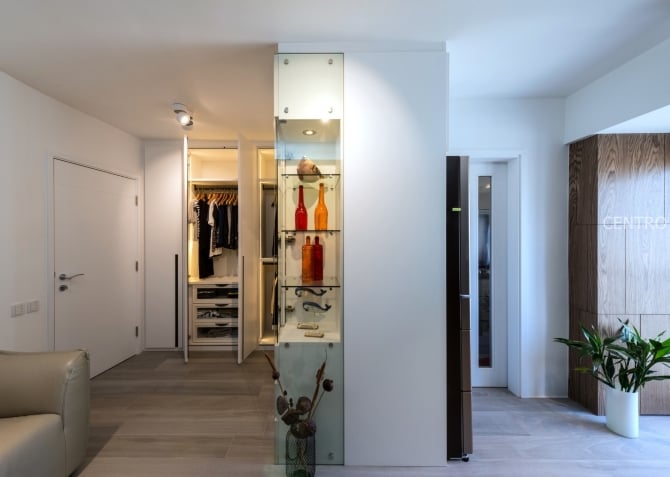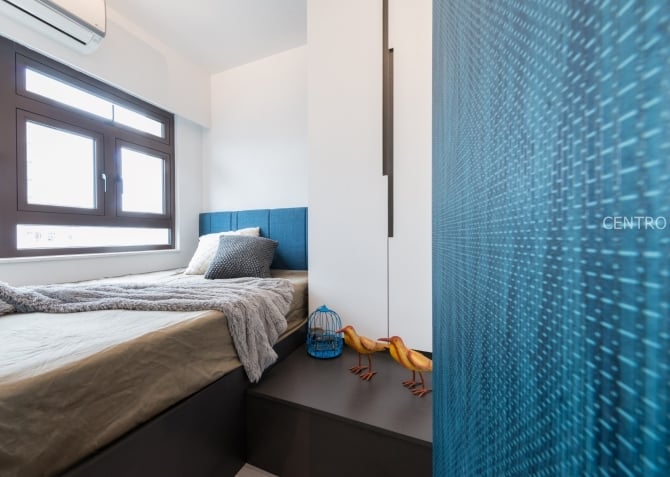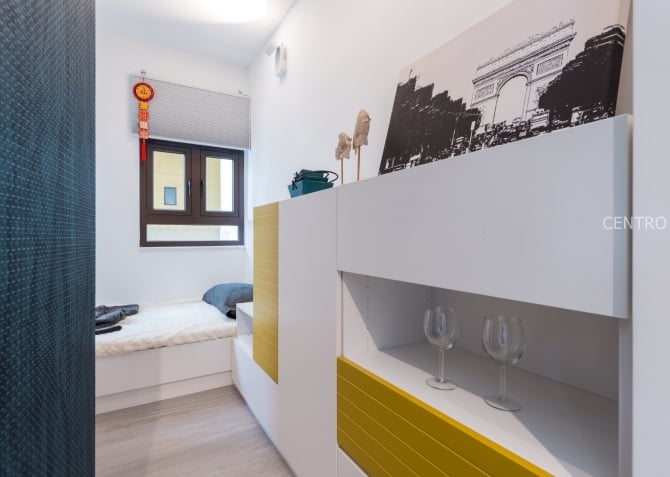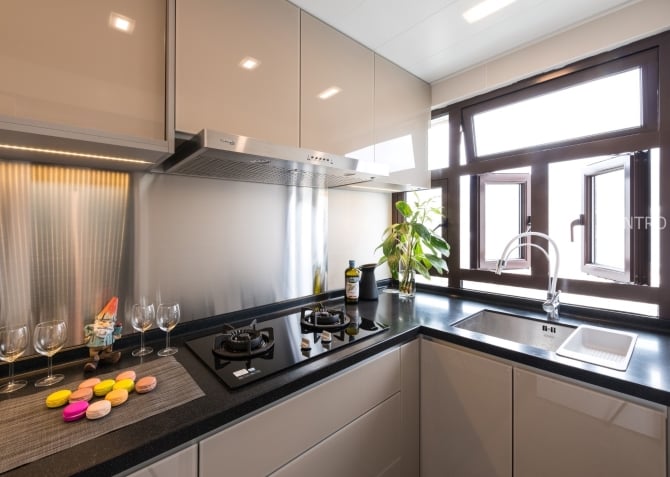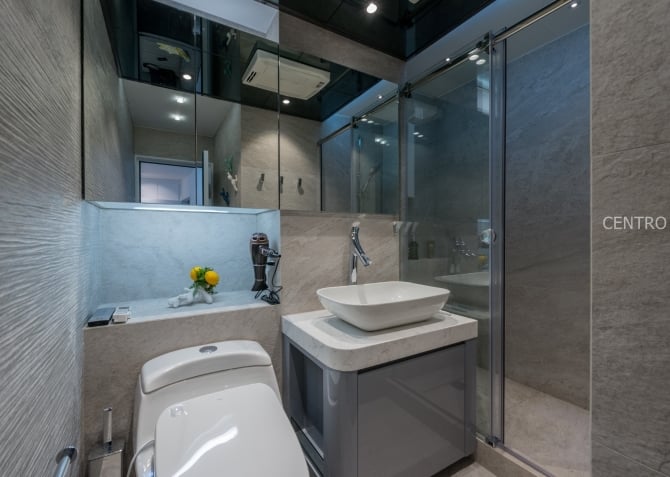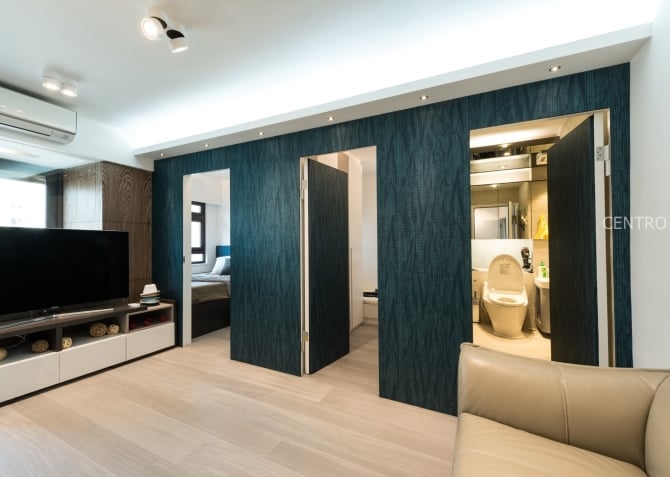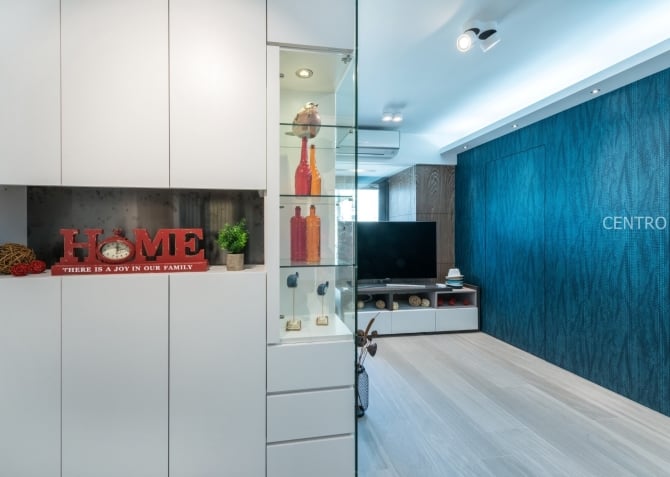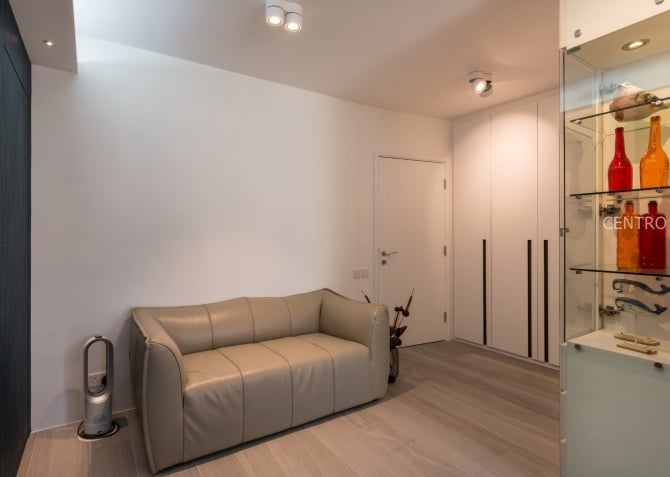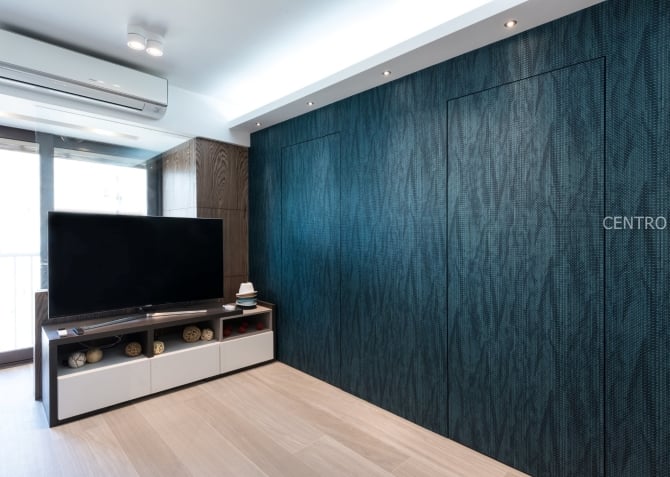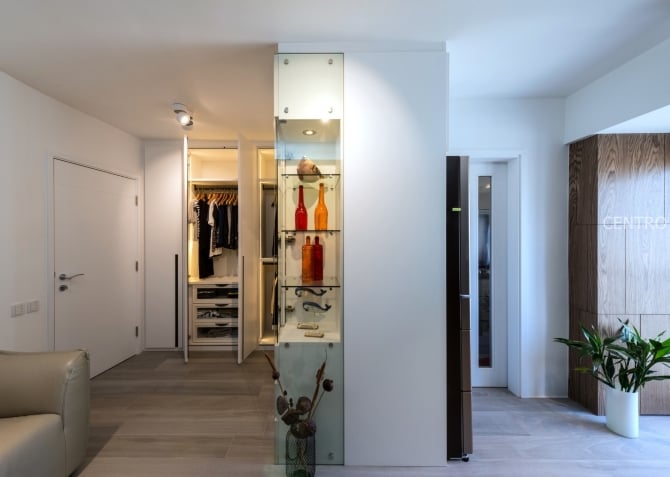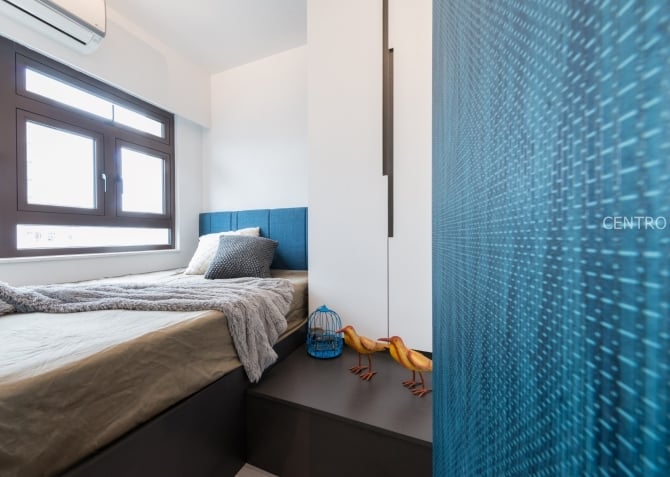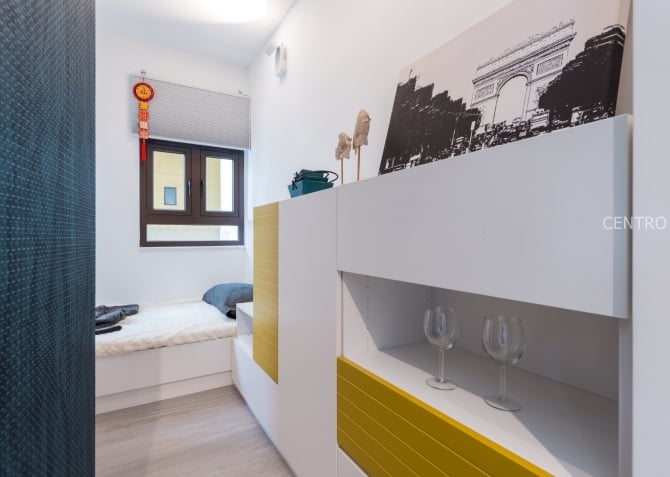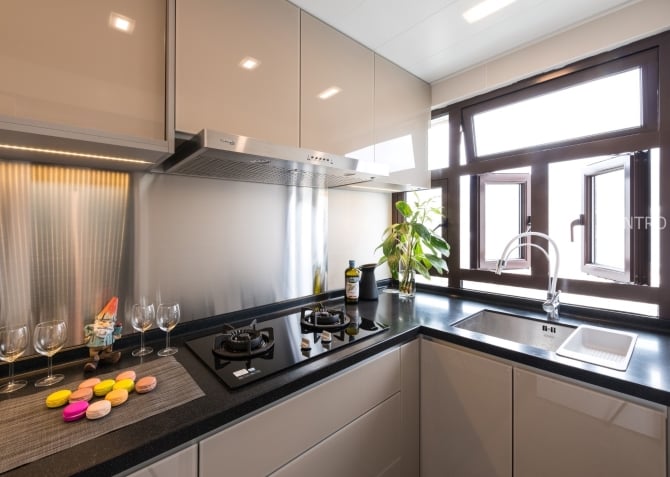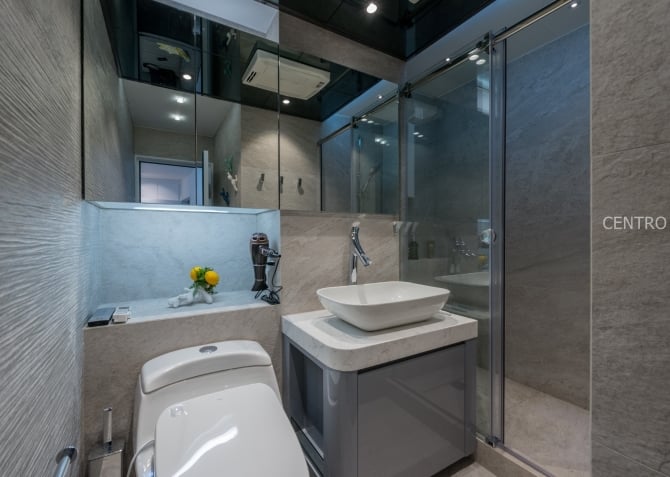 | | |
| --- | --- |
| District | Tsuen Wan |
| Layout | 2 Bedroom |
| Size(sqf) | 300 |
| Project description | Interior design, Custom made furniture, Renovation |
Clague Garden Estate Interior Design and Bespoke Furniture Showcase
Renovation and beautiful scenery bring a new perspective to this cozy dwelling.
The Clague Garden Village in Tsuen Wan won the Hong Kong Institute of Architects Merit Award for unique design.
Conecpt
Much thought was given to family needs through traffic flow and effective use of space. Display cabinet at entrance offers style as well as function and improves privacy to the living space. The overall tone contrasts with dark texture to create a tranquil relaxing atmosphere. Concealed door keeps the room clutter-free. The installation of glass doors near the balcony improves lighting and ventilation.
User friendly tailor-made modern kitchen allows ease of access to appliances and ingredients. Fingerprint and oil stain resistant countertop is made of Low formaldehyde moisture-proof engineered stone.
High-quality mirror and ceramic tile bathroom cleverly create the illusion of depth. Stylish decorative fixtures make the hotel-style bathroom a highlight of the home.